Discover and watch your favorite videos and channels on YouTube Now on PS3™
Get Started
It's free to watch YouTube with your PSN membership. To start watching videos, navigate to the PlayStation®Store on your PS3™ System and download the YouTube app.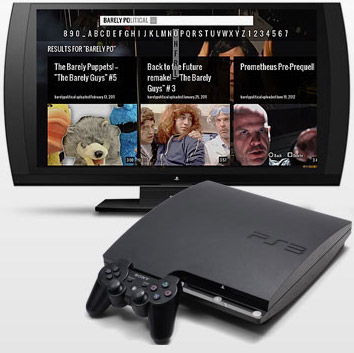 On the big screen
PS3™ plays YouTube on television, so you can sit back and watch your favorite YouTube videos and channels from your couch. Search for any specific video or explore a category to find something new. Favorites, subscriptions, and playlists in your YouTube account are available right on your PS3™.
All of YouTube, all the time
From comedy to music to sports, find the channels you love. Watching a video is just the beginning when you can like, share, comment, and more.
Music
YouTube is your daily music destination for the latest music videos, premieres, and exclusives from today's top and upcoming artists. Enjoy hand-picked playlists by celebrities like Eminem and Justin Bieber, new artist recommendations, and local concerts.