OLED Display Brightens PlayStation®Vita System Game Worlds
OLED Display Brightens PlayStation®Vita System Game Worlds
By John Gaudiosi
First impressions are important with game hardware. And Sony has made sure that when someone sees the PlayStation® View in action, the 5-inch OLED display will make a lasting impression. The high definition visual capabilities of the new portable entertainment device have already won over game developers from around the globe, who are making the most of PS Vita System.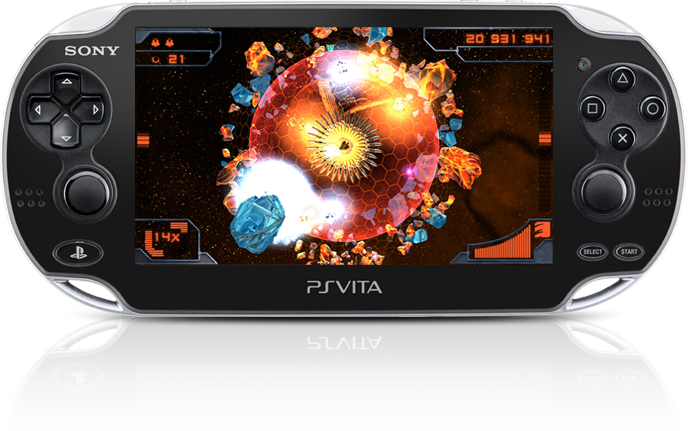 "My first impression of the PS Vita System was, "Wow, such high performance on a portable system," said Ryota Niitsuma, producer on Ultimate Marvel vs. Capcom 3 at Capcom. "There is a lot you can do with the PS Vita System. It is indeed a fascinating piece of hardware. Ultimate Marvel vs. Capcom 3 uses a lot of flashy effects, so compared to other games, the graphics in this game really stand out. I feel our game benefits a lot from the PS Vita's display."
Bryant Green, associate producer on Super Monkey Ball Banana Splitz at Sega, found the PS Vita's 5-inch OLED screen to be exceptionally bright and crisp.
"I've found that the PS Vita System iteration of our game looks great, especially compared with other hardware," explained Green. "Super Monkey Ball tends to use a lot of primary, bright colors throughout our environments and worlds, and I'm quite happy with the turnout. The PS Vita System makes it look like the monkeys' world is brighter than ours. Now I want OLED screens everywhere!"
Accolades for the centerpiece of PS Vita System – its OLED touch screen – remain consistent from game makers around the world.
"I think that the screen is probably the one feature that will really showcase the value of the Vita hardware," said Dynasty Warriors NEXT Producer Kenichi Ogasawara at Tecmo Koei. "In fact, when holding it from a distance of about 30cm, its vibrant colors and high resolution screen might seem even more startling than viewing the game on a PlayStation®3 and HDTV. Naturally, it plays a significant role in providing an even greater Warriors experience, enabling you to enjoy the thrill of 'one warrior vs. a thousand.'"
Matt Prior producer on EA SPORTS FIFA at Electronic Arts concurs that the beautiful PS Vita System display will "wow" gamers and draw them into the soccer simulation.
"To see the level of visual quality displayed in all the high def glory on a handheld device is pretty impressive," said Prior. "In terms of FIFA, it has enabled us to have parity with the PS3™. All the visual assets you see in the game are taken directly from PS3™ and look equally as stunning on the Vita."
Team NINJA leader Yosuke Hayashi said Tecmo Koei's Ninja Gaiden franchise has always been praised for its gorgeous graphics and stylish ninja action.
"With the OLED display, players will be able to experience graphic detail like never before," said Hayashi. "I think that Vita's OLED screen is a perfect match for Ninja Gaiden Sigma Plus."
The OLED display has even influenced developers creatively as they've worked on games, including Square Enix' original action title, Army Corps of Hell.
"The colors are so vivid," said Yuichi Tanzawa, director on Square Enix' Army Corps of Hell. "The shades of black and red show especially well, so we emphasized those two colors in Army Corps of Hell. Also, it's easy on the eyes, even during longer play sessions, so I think it's perfect for a portable gaming device."
Hideo Teramoto, producer on Namco's Ridge Racer Vita at Cellius, said, "The brightness of the colors and radiance of the display really stand out and made it a joy when developing this game. When we first thought about the visuals for this iteration of Ridge Racer, the question that served as the springboard was, 'How can we really make take advantage of the crispness of this display?' After all the fun we had working with these stunning visuals, we couldn't wait to share it with players."
With the first generation of PS Vita System games just tapping the surface of the portable system's potential, gamers are already assured of gameplay experiences that stand out from the competition. With the OLED screen leaving a positive impression on all who pick up and play the device, the future of interactive entertainment has never looked brighter.