Game Developers Makes the Most of PlayStation®Vita System
Game Developers Makes the Most of PlayStation®Vita System
By John Gaudiosi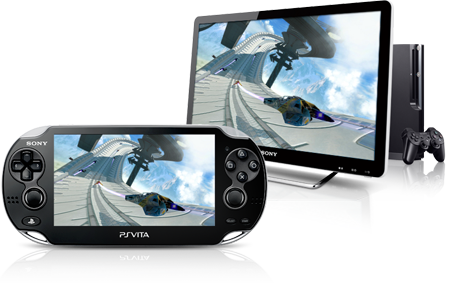 With over 100 titles in development, game studios around the globe have been busy working on creative new ways to utilize the many gameplay and control features of Sony's PlayStation®Vita System portable entertainment device. Gamers will have a choice in how they interact with on-screen protagonists as they navigate environments in original games like Square Enix' Army Corps of Hell and Sound Space and new entries in bestselling franchises like EA SPORTS FIFA and Super Monkey Ball Banana Splitz.

"The PS Vita System is a finely designed hardware which is something that developers would want to work with," said Team NINJA leader Yosuke Hayashi, who has overseen the development of Tecmo Koei's Ninja Gaiden Sigma. "It has home console specs, and everything that portable hardware needs such as the touchscreen, the rear touch pad, network features, gyro, etc. This device made us explore ways we can create an even more intuitive control system. We looked at how we can use the touchscreen, rear touchpad, and the gyro in order to really raise the bar even further for the intuitive feel of Ninja Gaiden on a portable device."
When gamers play the PS Vita System Ninja Gaiden game, they'll use to go in and out of a first-person perspective, as well as to also shoot arrows. When Ryu Hayabusa is chanting, Ninpo symbols appear on screen and players can touch the rear touchpad to reinforce Ninpo.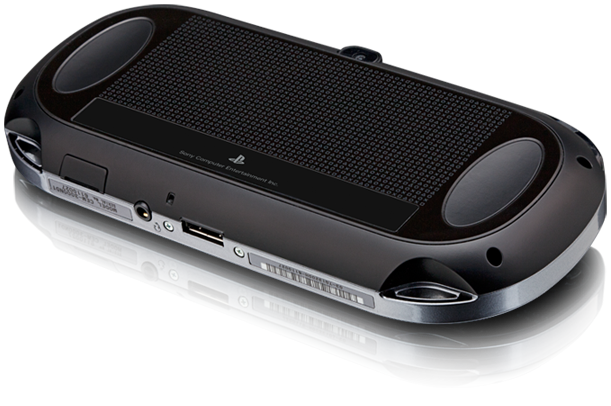 "I think that players who have played the PS3™ version of Sigma will feel right at home here because we can use the standard layout of L Stick for movement and R Stick for camera," explained Hayashi. "As this is the standard in most games, gamers will not feel alienated at all with the Vita."
Matt Prior, producer on EA SPORTS FIFA at Electronic Arts, said the PS Vita System The Vita is a unique device with its front and back touch screen, and this allowed his team a level of creativity they hadn't been able to utilize before in a FIFA game. The device enabled EA to think differently in terms of how they could utilize it effectively within the realms of soccer, and it was important for them that they developed features that were core to the experience, and not just some tacked on gimmick.
"One of the key things for us when designing FIFA for the PS Vita System was ensuring we came up with a game that was both unique to the Vita, and utilized the Vita features in a truly meaningful, game-changing way, and we did that by creating a number of key touch screen control features," said Prior. "Vita represents the most controllable version of FIFA, and as a result one of the most satisfying. Scoring and passing now have a level of user control never before achievable."
EA utilized the rear touch screen to enable users to accurately shoot like never before. In FIFA there has always been an element of hit and hope for all but the most advanced users. EA has removed that to create pinpoint precision when shooting using the rear touch screen.
"If you can imagine the rear touch screen is very similar to the dimensions of the goal, so now simply tapping on the rear touch screen will aim the shot where you tapped," explained Prior. "If you want to place it high in the top corner simply tap in the top corner. You can now pick your spot precisely and as a result scoring has never felt so rewarding."
Bryant Green, associate producer on Super Monkey Ball Banana Splitz at Sega, has been impressed working with the PS Vita System and exploring its technical capabilities. He believes Sony's new portable has all the right components to make it a success in the handheld market in 2012 and beyond, including social integration, location-based features, and a number of amazing, compelling elements within the hardware such as front/back touch and augmented reality (AR) recognition.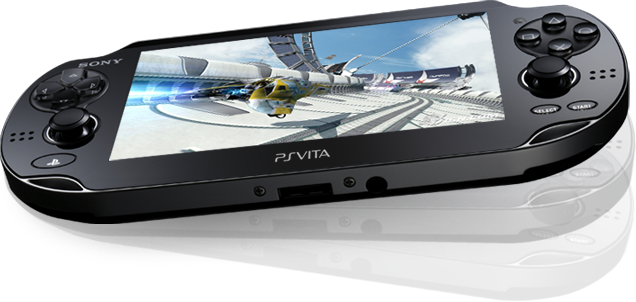 "I think it was an exceptionally smart design decision on Sony's part to keep traditional controls and buttons unchanged on the Vita except for that new right analog stick," said Green. "They did their homework and recognized that not all games play best with touch, while other games are better suited for touch. Furthermore, I think that many gamers out there actually prefer to play with buttons and analog sticks because it's a big part of the experience of gaming. All in all, I think it's a winning combination of both function and technological advances as we move into the next cycle of hardware."
The team at Sega immediately recognized where the tech could be applied creatively to improve upon the existing Super Monkey Ball experience. Green said that thinking about existing game designs within the context of new input methods and ways to play, working with PS Vita System was almost like "unlocking a new level" in that there are so many more options than other handheld gaming systems.
"The learning curve for developers is going to be understanding how to integrate one (or possibly more) features with other new/existing Vita features, and capitalizing on this integration to create a new gaming experience," said Green. "Many game elements that we are working with (or thinking about) lend themselves quite well to play on the Vita, and the end result has been great."
These are just a few of the third-party games coming to PS Vita System and just a sampling of how game developers are finding new ways to push interactivity through Sony's new portable entertainment device.