PlayStation®Vita System Connects Players Through Games
PlayStation®Vita System Connects Players Through Games
By John Gaudiosi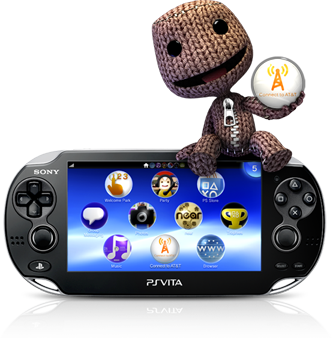 PlayStation®Vita System was built for today's connected world. The portable entertainment system supports Wi-Fi in both iterations and AT&T 3G with the connected model. Game makers have been designing PS Vita System games to utilize these connected features and enhance the gameplay experience that players will have across multiple titles.
"Unlike consoles so far that have had communication functionality added on later in the process, the PS Vita System has the network feature already engrained into it from the start," said Hideo Teramoto, producer on Namco's Ridge Racer Vita at Cellius. "When handling the PS Vita System, I quickly got the sense that this hardware is already infused with the network. Aside from its network features, the system feels like it's teeming with possibilities for the future. Before even addressing the fullness of the PS Vita's network feature, the image at the forefront of my mind was how I could get players from all over the world to play together anytime and anywhere."
The team at Cellius built many racing options around connectivity. The framework of Ridge Racer's Planetary League, which divides racers from all over the world into four competing teams, was prompted by the PS Vita's network functionality. This mode takes team rivalry to a global scale. Teramoto said the newest Ridge Racer was founded on Wi-Fi/3G based multiplayer modes.
"Instead of previous games, where there were online battles added to a basically off-line game, this game was designed from the ground up on the idea that you can connect with racers around the world through the network," explained Teramoto. "And you can also enjoy the off-line portion while you're at it. That's what really makes it stand apart."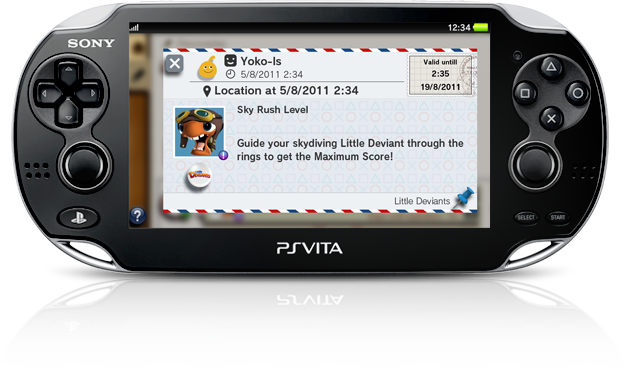 There are modes where players can race each other over the internet or ad-hoc, and modes where players can race in Ghost Battles against saved race data called "ghosts". Time attack and arcade-style modes also allow players to enjoy the off-line features of the game. And their results from these modes are still added to their team's total score over the network.
Cellius also took advantage of PS Vita's Party function, which allows players in Ridge Racer to utilize voice chat between friends during the game. Racers from around the world can also transcend language barriers in the Online Battle lobbies by choosing from a variety of emoticons and automatically-translated chat messages to communicate with each other.
"The PS Vita System is centered on network connections, meaning that you and I can be connected through games anywhere, anytime," said Teramoto. "I look forward to the PS Vita System bringing us a new era in which life is truly connected to the world inside games."
EA Sports is taking advantage of network connections with its FIFA soccer game. Matt Prior, producer of the game, said EA has included the most popular online feature in FIFA – online ranked gameplay. Users can play any other Vita user anywhere in the world. There are Leaderboards, and users can create friends lists to easily play against their friends.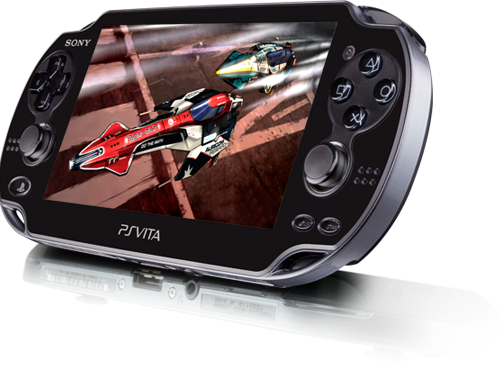 "Unfortunately because of the complexities of the FIFA AI engine, 3G does not allow for sufficient data transfer speed to allow us to utilize it as a means to play against other users smoothly so for online we utilize Wi-Fi only," said Prior.
Yuichi Tanzawa, director on Square Enix' Army Corps of Hell, said this original game supports cooperative play for up to four players using the ad-hoc connection.
"The PS Vita System is a very high-end handheld system, so I look forward to games of various genres for various lifestyles, and to games becoming more accessible," said Tanzawa. "I especially am looking forward to new experiences utilizing the 3G/Wi-Fi connectivity."
Ryota Niitsuma, producer on Ultimate Marvel vs. Capcom 3 at Capcom, said that with the game's multiplayer options, players can easily fight anytime, anywhere.
"I'm hoping that there will be more people who find it easier to pick up and play games with the PS Vita System," said Niitsuma.
Dynasty Warriors NEXT offers two unique ways to connect with the PS Vita System, according to the game's producer at Tecmo Koei, Kenichi Ogasawara.
"Within the Conquest mode, we utilize the 3G/Wi-Fi connection to allow you to share data between players that you can use to compete against in an attempt to unite the land," said Ogasawara. "Although you are not directly playing against them in realtime over the network, you are able to experience the added depth of knowing that an actual person was responsible for creating the data that you're fighting against."
"In the Coalition mode, we support ad hoc mode for up to four players at once, allowing you to fight alongside each other in real time," added Ogasawara. "Thanks to the 3G/Wi-Fi function enabling 'always on' connectivity, we expect to see great changes in what our users are demanding from our games. Since these are things that are important to the users, as game creators, we want to try and meet those needs as quickly and efficiently as possible."
Toshiyuki Nakanishi, producer of Touch My Katamari at Namco Bandai Games said this original portable take on the franchise utilizes the PS Vita's "near" application. Players can exchange gameplay information with other players they cross paths with and challenge their play records.
"If you can beat the other player's record, you can earn candies, which are the in-game reward," said Nakanishi. "Players can take on a lesser opponent or challenge themselves against a great player. Basically, it allows for interesting interactivity with a stranger."
Competing against strangers and friends online or ad hoc keeps the gameplay experience fresh for PS Vita System owners. With the ability to update games with new content and even provide firmware updates for the hardware, itself, the PS Vita System will continue to evolve over time, along with its games.