Supremacy MMA: Unrestricted™
Supremacy MMA takes the non-stop brutal action of unsanctioned, amateur and unlicensed MMA fighting to new levels with the power of the PlayStation®Vita System.
Featuring refined, amped-up gameplay and controls, as well as new fighters and new locations, Supremacy MMA on PS Vita System delivers fast and furious arcade-style gameplay.
Key Features
:
PlayStation Vita System Brings the Power – Use touch-control system or dual-stick controls to battle Ps Vita System players online or via local multiplayer.
More Fighters – Choose from a roster of real fighters including Ps Vita System exclusives Jason Yee and Novell Bell aka "The Black Taoist ".
Fight With Style – Featuring two new fight styles, Jeet Kun Do and San Shou, you can Master over 12 fighting styles including Kick Boxing, Muay Thai, Wrestling, Brazilian Jiu Jitsu and more!
More info
Click on icons to explore features
Price:

Plus Price:
Genre
Fighting, Arcade, Head-to-Head Fighting

Publisher
505 Games

Available Platform
PS Vita

Release Date
03.27.2012

Players
1

Max Online Players
2

Downloadable Content
Yes

ESRB

Blood
Partial Nudity
Sexual Themes
Strong Language
Use of Drugs
Violence
Check out your friends' trophy progress now! Sign in to see who's playing this game.
Sign In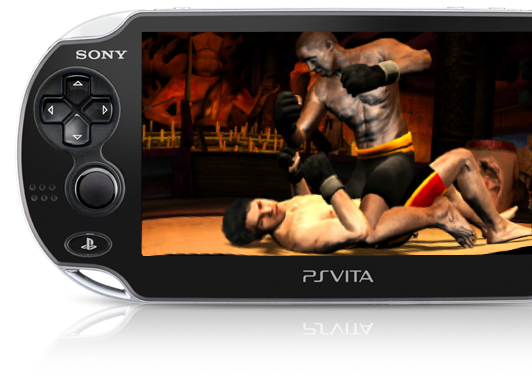 Front Camera
During online play users are able to take a photo of their face so players are able to see who they are playing against.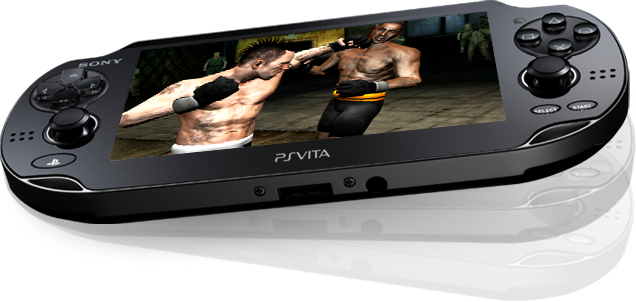 Motion Sensor
Users can shake the Vita to trigger Adrenaline Mode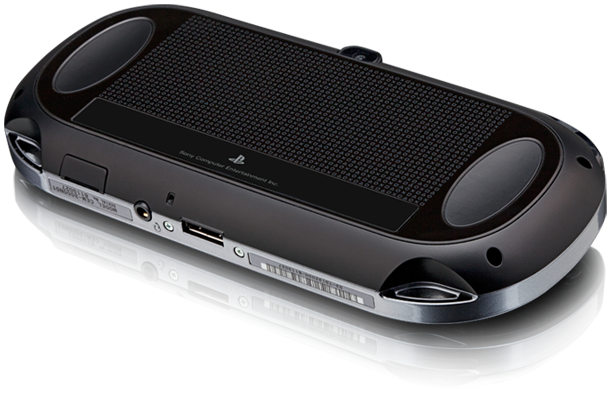 Rear Touch Pad
By the user 'squeezing' the front and back touch screens simultaneously with their fingers and thumb they are able to do grapple moves.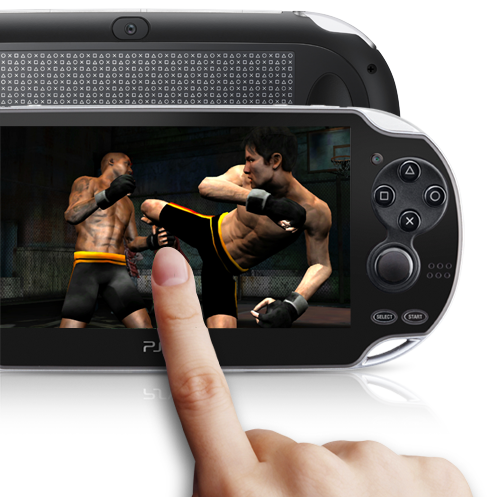 Touchscreen and
Rear Touch Pad
Touch Screen/Rear Touch Pad Touch Screen: Users can perform the various fighting attacks by tapping certain areas of the Touch Screen.
Tapping the top portion triggers punches.
Tapping the lower portion triggers kicks.
Swiping left or right to block
Swiping continuously Back and Forth when the Submission Bar appears to move increase the meter and preform or break out of submission holds


"PlayStation" and the "PS" Family logo are registered trademarks of Sony Computer Entertainment Inc.

Supremacy MMA' Supremacy MMA: Unrestricted are trademarks of MMA Holding Group' LLC used under license by 505 Games S.r.l or its affiliates. 505 Games and the 505 Games logo are trademarks and/or registered trademarks of 505 Games S.r.l or its parent or affiliates in the U.S. and other countries. All rights reserved. Created and Developed by Kung Fu Factory. FMOD Sound System' copyright © Firelight Technologies Pty' Ltd.' 1994-2011