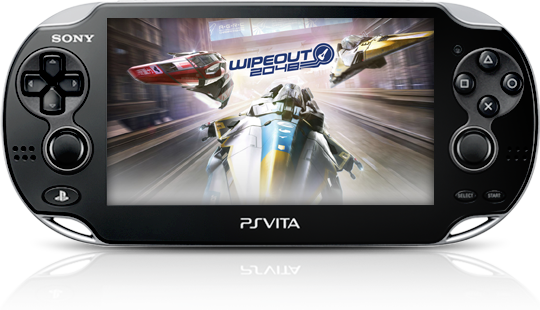 Use Touch and Motion Controls to Take Anti Gravity Racing to the Next Level
Experience the thrill and speed of anti-gravity racing with PlayStation® Vita's System enhanced controls - including front touch, rear touch, and six-axis motion sensors. Optimized for 23rd century racing, you can compete with up to 8 other players on 10 new tracks. It's a never-ending battle to stay atop the online leaderboards.
More info
Click on icons to explore features
Price:

Plus Price:
Wipeout 2048 Live Chat with Michael Pulst
01/25 3:00PM PST

Genre
Racing

Publisher
SCEA

Available Platform
PS Vita

Release Date
02.14.2012

Players
1

Max Online Players
8

Downloadable Content
Yes

ESRB

Fantasy Violence
Online Interactions Not Rated by the ESRB
Check out your friends' trophy progress now! Sign in to see who's playing this game.
Sign In


"PlayStation" and the "PS" Family logo are registered trademarks of Sony Computer Entertainment Inc.