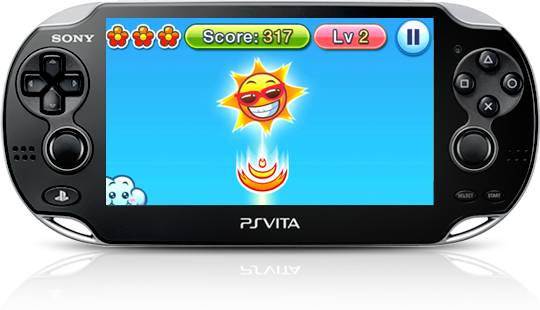 Say it with SunFlowers !
Take control of the Sun, grow the most beautiful flowers and offer them to your soulmate or your friends. SunFlowers is pretty simple but it's a terribly addictive game: you control the Sun and have the power to grow beautiful flowers down on the Earth. Every flower grown during a game goes directly in your garden, and there are 330 flowers to collect in total !
A terribly addictive puzzle-game
330 flowers to collect
Super colorful HD graphics
More info
Click on icons to explore features
Price:

Plus Price:
Check out your friends' trophy progress now! Sign in to see who's playing this game.
Sign In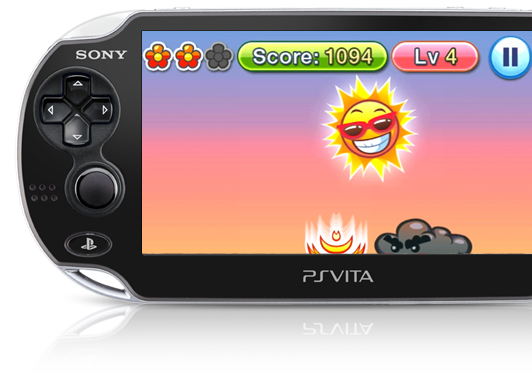 Front Camera
Show the light to the Front Camera during Sunset stages in Tropical world, or you won't be able to see clearly what's happening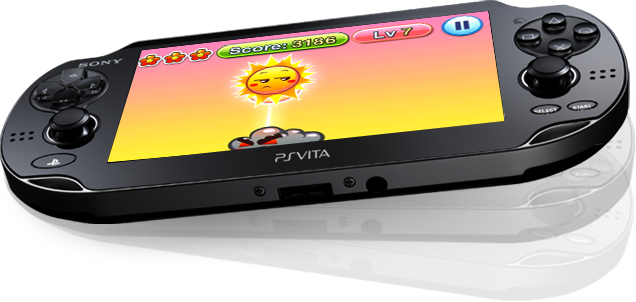 Motion Sensor
Get rid of the leaves by shaking the PS Vita during autumn stages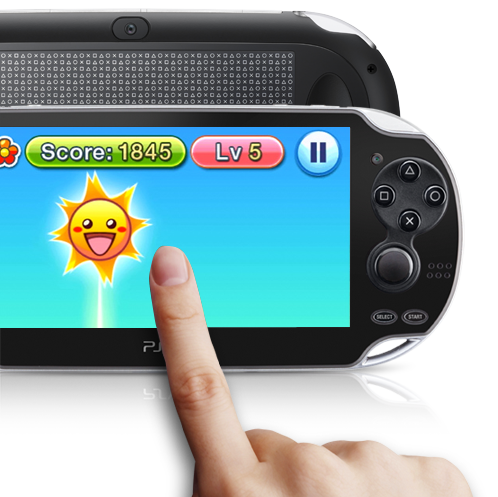 Touchscreen and
Rear Touch Pad
Control the Sun using the Touchscreen or the Rear Touch Pad


"PlayStation" and the "PS" Family logo are registered trademarks of Sony Computer Entertainment Inc.

© 2012 - The Game Atelier - All rights reserved