Once upon a time in feudal Japan there lived a wicked summoner named Seimei who brought a great evil into the world. Only one man could stop him: an adviser to the former chancellor named Tengan. But Seimei anticipated this challenge and had Tengan condemned to prison forever. With no other recourse in sight, Tengan elected to free a sleeping Sumioni, or Inkdemon, named "Agura" at the cost of his own life, bequeathing this creature a compulsory mission through the scorched ruins of Japan to defeat Seimei and wrench order from chaos.
More info
Click on icons to explore features
Price:

Plus Price:
Genre
Action, Platformer

Publisher
XSEED Games

Available Platform
PS Vita

Release Date
03.19.2012

Players
1

Max Online Players
0

Downloadable Content
Yes

ESRB

Fantasy Violence
Mild Language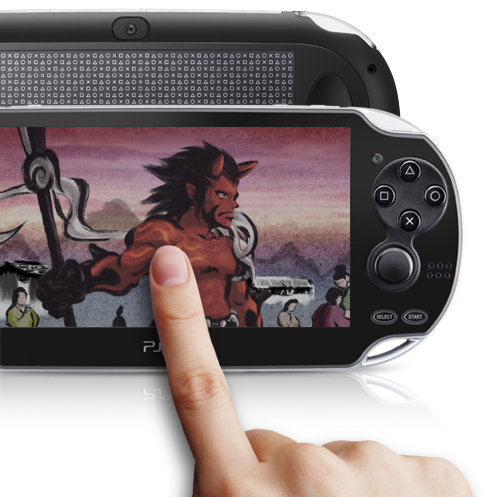 Touchscreen and
Rear Touch Pad
Story set in ancient Japanese folklore.
Drag your finger across the touch screen to paint and unleash your demon arts.
Graphics presented in gorgeous "sumi-e" style.
Deep action-oriented gameplay and branching story paths.


"PlayStation" and the "PS" Family logo are registered trademarks of Sony Computer Entertainment Inc.

©2012 ACQUIRE Corp. XSEED JKS' Inc. Published by XSEED Games. PlayStation and the PS Family logo are registered trademarks and the PlayStation Network logo is a trademark of Sony Computer Entertainment Inc. The PSVITA System logo is a trademark of the same company.