STREET FIGHTER® X TEKKEN®
The long awaited clash between the two leaders in the fighting genre can now be played at home… AND on the go! Street Fighter X Tekken on the PlayStation®Vita expands on the action-packed console experience, delivering competitive co-op fun that players of all skill levels can enjoy. With the full roster of 55 playable characters and new exclusive features, Street Fighter X Tekken on the PlayStation®Vita is packed with tons of content and boasts one of the most robust character line-ups in fighting game history.
Playing at home or on the streets, PlayStation®Vita and PlayStation®3 Cross-Play lets Street Fighter X Tekken players compete anytime, anywhere, against anyone… either locally, with 3G or via Wi-Fi. Cross-Play functionality with the PlayStation®3 version gives players console quality online battles that push the true capabilities of the PlayStation®Vita. A host of additional new features and surprises designed specifically for the PlayStation®Vita system are being implemented and will be revealed prior to the game's release in Fall 2012.
More info
Click on icons to explore features
Price:

Plus Price:
Genre
Fighting, Arcade, Head-to-Head Fighting

Publisher
Capcom

Available Platform
PS Vita

Release Date
10.23.2012

Players
1

Max Online Players
8

Downloadable Content
Yes

ESRB

Alcohol Reference
Crude Humor
Language
Suggestive Themes
Violence
Check out your friends' trophy progress now! Sign in to see who's playing this game.
Sign In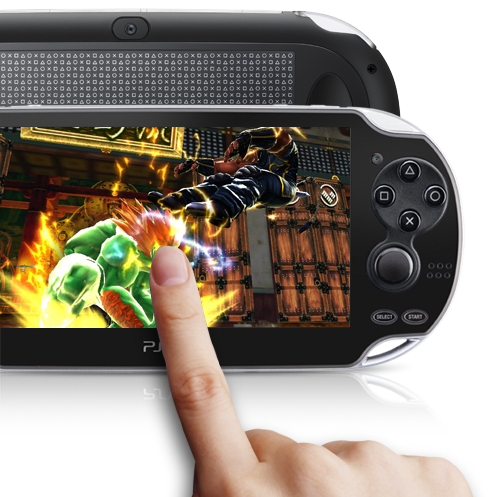 Touchscreen/Rear Touch Pad
Control your favorite Street Fighter and Tekken characters in ways you've never experienced!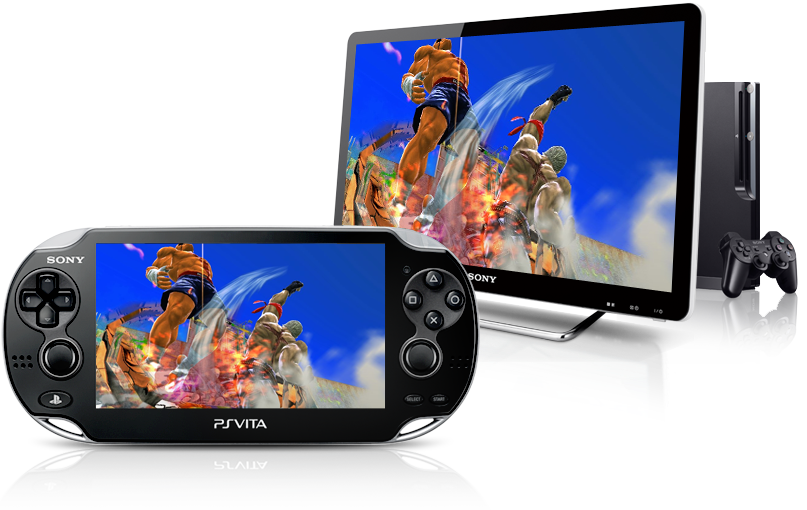 Cross-Platform Play (PS3™)
Play against your friends on the PS3™


"PlayStation" and the "PS" Family logo are registered trademarks of Sony Computer Entertainment Inc.

©CAPCOM U.S.A.' INC. 2012 ALL RIGHTS RESERVED.
© 2012 NAMCO BANDAI Games Inc.