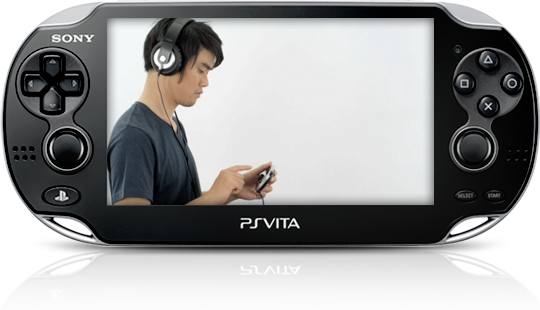 Play, Compose and Share in a unique take on the classic side-scrolling platformer where your actions make the music.
Equal parts instrument and game, Sound Shapes™ gives everyone the ability to make music. Play through a unique campaign that fuses music and artwork into a classic 2D platformer, featuring artwork by Pixeljam, Capy, Superbrothers and more, with music by I Am Robot and Proud, Jim Guthrie and Deadmau5. Create your own unique musical levels with all of the campaign content and share with the world. Sound Shapes creates an ever-changing musical community for everyone to enjoy at home or on the go.
PLAY a unique take on the classic sidescrolling platformer in the singleplayer campaign, featuring works by celebrity musical artists like Deadmau5, Jim Guthrie, and more
COMPOSE music and levels with a fun and easy interface
SHARE your musical creations with both the PS3TM and PS®Vita Sound Shapes community.
Awarded Best Handheld Game by the Game Critics Awards two years in a row, Sound Shapes is also a cross-platform title allowing players to take it on the go with PlayStation® Vita or play at home on their PS3. Purchase either the PS3 or PS Vita version of Sound Shapes and receive the other at no additional cost.
More info
Click on icons to explore features
Live Chat with Queasy Games
02/01 3:00PM PST

Genre
Music, Platformer

Publisher
SCEA

Available Platform
PS Vita

Release Date
08.07.2012

Players
1

Max Online Players
0

Downloadable Content
Yes

ESRB

Touchscreen /
Rear Touch Pad
Use touch controls to easily create brand new levels and music.


"PlayStation" and the "PS" Family logo are registered trademarks of Sony Computer Entertainment Inc.

© 2011 Ubisoft Entertainment. All Rights Reserved. I Am Alive' Ubisoft and Ubisoft logo are trademarks of Ubisoft Entertainment in the U.S. and/or other countries