Play, Compose and Share in a unique take on the classic side-scrolling platformer where your actions make the music.
Equal parts instrument and game, Sound Shapes™ gives everyone the ability to make music. Play through a unique campaign that fuses music and artwork into a classic 2D platformer, featuring artwork by Pixeljam, Capy, Superbrothers and more, with music by I Am Robot and Proud, Jim Guthrie and Deadmau5. Create your own unique musical levels with all of the campaign content and share with the world. Sound Shapes creates an ever-changing musical community for everyone to enjoy at home or on the go.
PLAY a unique take on the classic sidescrolling platformer in the singleplayer campaign, featuring works by celebrity musical artists like Deadmau5, Jim Guthrie, and more
COMPOSE music and levels with a fun and easy interface
SHARE your musical creations with the PS4™, PS3™ and PS Vita Sound Shapes community.
Awarded Best Handheld Game by the Game Critics Awards two years in a row, Sound Shapes is also a cross-platform title allowing players to take it on the go with PlayStation®Vita system or play at home on their PS4™ or PS3™ systems. Purchase the PS4™, PS3™ or PS Vita versions of Sound Shapes through PS Store and receive the other versions at no additional cost.
More info
Click on icons to explore features
Price:

Plus Price:
Live Chat with Queasy Games
02/01 3:00PM PST

Genre
Music, Action, Platformer

Publisher
SCEA

Available Platform
PS Vita

Release Date
08.06.2012

Players
1

Max Online Players
0

Downloadable Content
Yes

ESRB

Check out your friends' trophy progress now! Sign in to see who's playing this game.
Sign In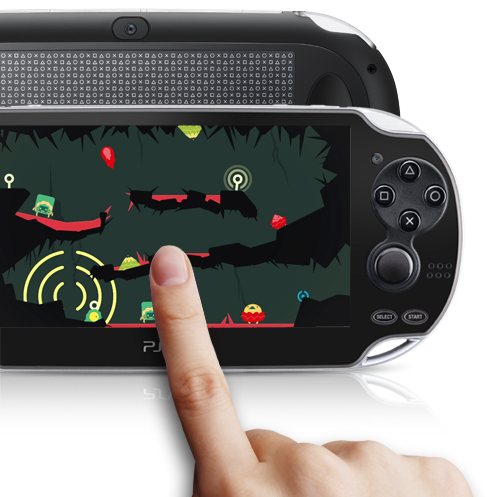 Touchscreen /
Rear Touch Pad
Use touch controls to easily create brand new levels and music.


"PlayStation" and the "PS" Family logo are registered trademarks of Sony Computer Entertainment Inc.

© 2011 Ubisoft Entertainment. All Rights Reserved. I Am Alive' Ubisoft and Ubisoft logo are trademarks of Ubisoft Entertainment in the U.S. and/or other countries