Sonic & All-Stars Racing Transformed™
Sonic & All-Stars Racing Transformed™ is a thrilling new racing experience featuring Sonic the Hedgehog and a fantastic cast of SEGA All-Stars competing across land, air and water in vehicles that fully transform from cars, to planes to boats.
More info
Click on icons to explore features
More Sonic & All-Stars Racing Transformed™
Price:

Plus Price:
Genre
Racing, Action Racing

Publisher
SEGA

Available Platform
PS Vita

Release Date
11.20.2012

Players
1

Max Online Players
8

Downloadable Content
Yes

ESRB

Animated Blood
Mild Cartoon Violence
Mild Language
Check out your friends' trophy progress now! Sign in to see who's playing this game.
Sign In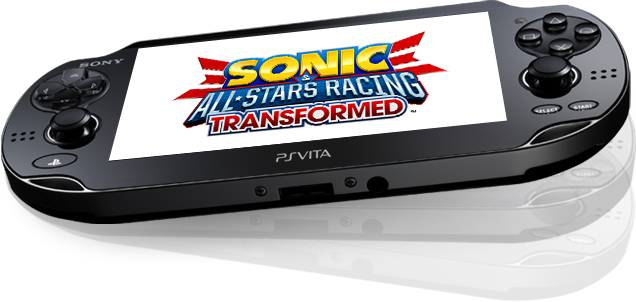 Motion Sensor
Enjoy all-new, tilt-control driving mechanics with the PS Vita Motion Sensor.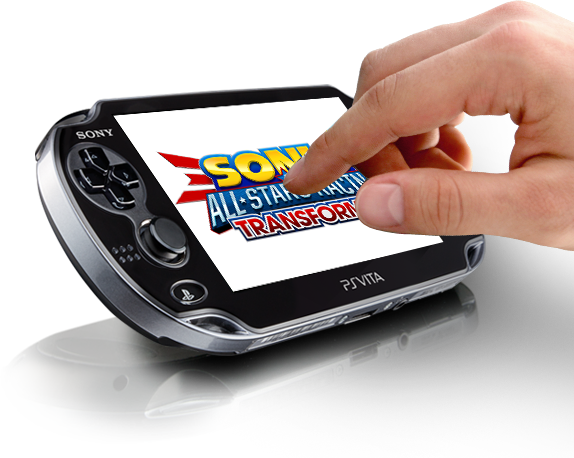 Touchscreen
Use the touch screen to fire off weapons and activate the All-Star power up!


"PlayStation" and the "PS" Family logo are registered trademarks of Sony Computer Entertainment Inc.

© SEGA. SEGA' the SEGA logo' Sonic & All-Stars Racing Transformed and other related game titles' logos' characters and character names appearing in the game are either registered trademarks or trademarks of SEGA Corporation or have been licensed to SEGA Corporation. All rights reserved.