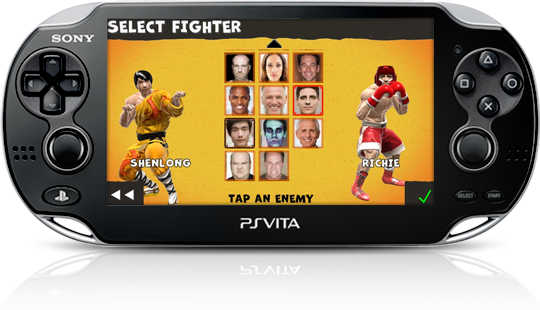 Put yourself in the battle with Reality Fighters! Use the PlayStation®Vita System front and back cameras to scan your face or your friends' faces to create your own personalized fighters, complete with unique fighting and visual style. Choose from several distinct (and crazy) fighting styles such as Wrestling, Muay Thai and even Ballet. Compliment your characters with over 400 costume pieces and 40 weapon types. With augmented reality technology, the world is literally your arena as the stages you brawl in are determined by the environment around you.


More info
Click on icons to explore features
Price:

Plus Price:
Reality Fighters™ Live Chat with John McLaughlin
02/29 12:00PM PST

Genre
Fighting

Publisher
SCEA

Available Platform
PS Vita

Release Date
03.12.2012

Players
1-2

Max Online Players
1-2

Downloadable Content
Yes

ESRB

Comic Mischief
Mild Language
Violence
Online Interactions Not Rated by the ESRB
Check out your friends' trophy progress now! Sign in to see who's playing this game.
Sign In

Front & Rear Cameras
Scan your face and personalize your own fighter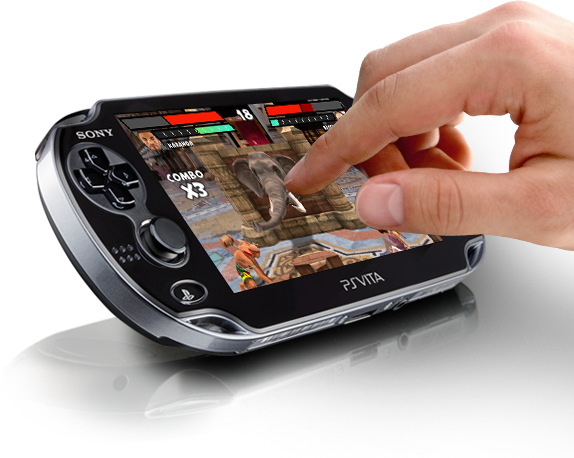 Touchscreen
Own the fight and perform quick combos using the front and rear touchscreens


"PlayStation" and the "PS" Family logo are registered trademarks of Sony Computer Entertainment Inc.

©2012 Sony Computer Entertainment Europe. Reality Fighters is a trademark of Sony Computer Entertainment America LLC. Developed by Novarama Technology S.L.