Loaded with enhancements and overflowing with new content, Persona 4 Golden is far more than just a handheld version of an all-time classic RPG: it's the best way to experience it yet!
In a quiet town in rural Japan, a normal teenager begins a year-long stay with the unsettling news that there's been a murder…and soon after, another. Meanwhile, a rumor is going around school that by looking at a TV screen at midnight on a rainy night, the face of your soul mate will be revealed. But is that all? As connections between the murders and the rumors begin to take shape, you and your team of Persona users must enter the mysterious TV world and solve the mystery before more people die.
Based on the PS2 RPG Persona 4 that was released in Dec 2008 with Metacritic rating of 90
100+ hours of gameplay
Visuals have been beautifully remastered to take advantage of the vibrant display
New content: new Personas to collect; new story events along with an all new character; stunning new anime cut scenes, which include a new opening animation with a new song from master composer Shoji Meguro, and more
1.5 times the voiced dialogue of the original
A new online dungeon rescue feature allows users to call on other players for assistance when they are about to die in the TV world
When released in Japan, went straight to 1 as the first Vita title to ever exceed 100K units in its opening week. Also lifted hardware sales 300%.
More info
Click on icons to explore features
Price:

Plus Price:
Genre
RPG

Publisher
ATLUS (Index Digital Media, Inc.)

Available Platform
PS Vita

Release Date
11.20.2012

Players
1

Max Online Players
0

Downloadable Content
Yes

ESRB

Alcohol Reference
Animated Blood
Language
Partial Nudity
Sexual Themes
Violence
Check out your friends' trophy progress now! Sign in to see who's playing this game.
Sign In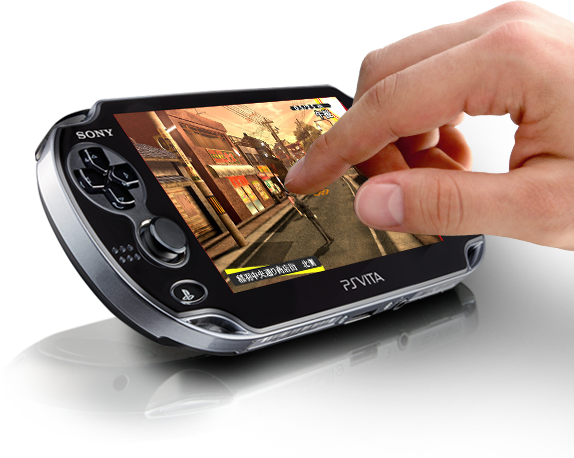 Touchscreen
Directly participate in Teddie's interactive quiz show using the front touchscreen!


"PlayStation" and the "PS" Family logo are registered trademarks of Sony Computer Entertainment Inc.

©Index Corp. 2011 Published by ATLUS.