Need for Speed™ Most Wanted
To be Most Wanted, you'll need to outrun the cops, outdrive your friends, and outsmart your rivals. With a relentless police force gunning to take you down, you'll need to make split second decisions. Use the open world to your advantage to find hiding spots, hit jumps and earn new to vehicles to keep you one step ahead.
More info
Click on icons to explore features
More Need for Speed™ Most Wanted
Price:

Plus Price:
Genre
Racing, Action, Action Racing

Publisher
Electronic Arts

Available Platform
PS Vita

Release Date
10.30.2012

Players
-

Max Online Players
0

Downloadable Content
Yes

ESRB

Alcohol Reference
Comic Mischief
Violence
Check out your friends' trophy progress now! Sign in to see who's playing this game.
Sign In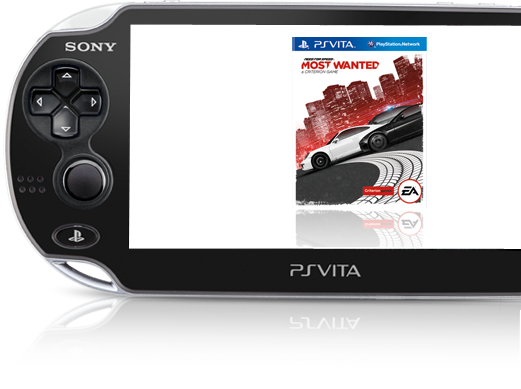 Front Camera
to be used in the menu system to take a profile picture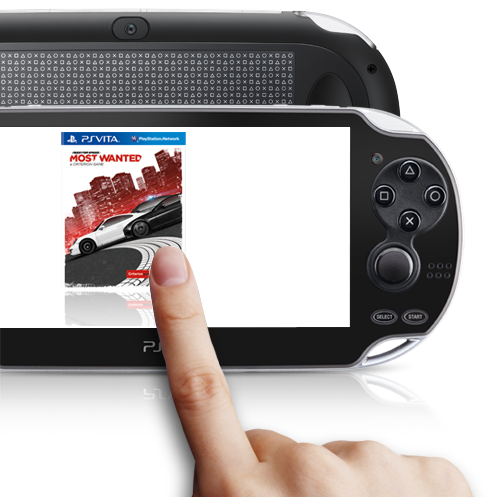 Touchscreen/Rear Touch Pad
fully touch enabled front end and in game


"PlayStation" and the "PS" Family logo are registered trademarks of Sony Computer Entertainment Inc.

© 2012 Electronic Arts Inc. EA' the EA logo' Need for Speed' the Need for Speed logo' the stylized 'N' icon and CloudCompete are trademarks of Electronic Arts Inc. The names' designs' and logos of all products are the property of their respective owners and used by permission.  All other trademarks are the property of their respective owners.