LEGO®Harry Potter™: Years 5-7
The Battle is Building! Based on the last three Harry Potter books and final four films, LEGO Harry Potter: Years 5-7 takes players through Harry Potter's heroic adventures in the Muggle and wizarding worlds. From Privet Drive in Little Whinging to the Ministry of Magic, Grimmauld Place, and Hogwarts™, players will encounter new faces, new challenges and more magic, preparing them for the ultimate face-off with Lord Voldemort™!
More info
Click on icons to explore features
More LEGO® Harry Potter™: Years 5-7
Price:

Plus Price:
Check out your friends' trophy progress now! Sign in to see who's playing this game.
Sign In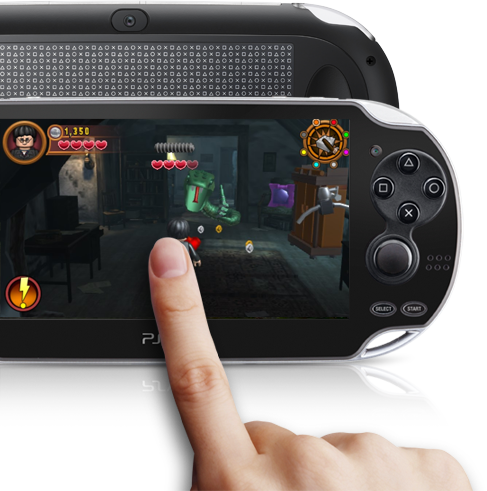 Touchscreen and
Rear Touch Pad
Build, cast, conjure and explore this multi-faceted LEGO world utilizing all new touchscreen features:
Charge up and aim spells, as well as intuitively lock on to multiple targets using the rear touch pad.
Perform duels and interact with the world by picking up and building LEGO objects using the front touchscreen.
Swap characters and select spells with touchscreen capabilities and an easy-to-use interface.


"PlayStation" and the "PS" Family logo are registered trademarks of Sony Computer Entertainment Inc.

Simpsons TM & © 2012 Twentieth Century Fox. All rights reserved. ©2012 Konami Digital Entertainment. KONAMI is a registered trademark of KONAMI CORPORATION. The ratings icon is a registered trademark of the Entertainment Software Association.