Injustice: Gods Among Us Ultimate Edition
Injustice: Gods Among Us Ultimate Edition enhances the bold new franchise to the fighting game genre from NetherRealm Studios. Featuring six new playable characters, over 30 new skins, and 60 new S.T.A.R. Labs missions, this edition packs a punch. In addition to DC Comics icons such as Batman, The Joker, Green Lantern, The Flash, Superman and Wonder Woman, the latest title from the award-winning studio presents a deep original story. Heroes and villains will engage in epic battles on a massive scale in a world where the line between good and evil has been blurred.
More info
Click on icons to explore features
More Injustice: Gods Among Us Ultimate Edition
Price:

Plus Price:
Genre
Fighting

Publisher
Warner Bros. Interactive Entertainment

Available Platform
PS Vita

Release Date
11.12.2013

Players
1

Max Online Players
2

Downloadable Content
Yes

ESRB

Blood
Language
Suggestive Themes
Use of Tobacco
Violence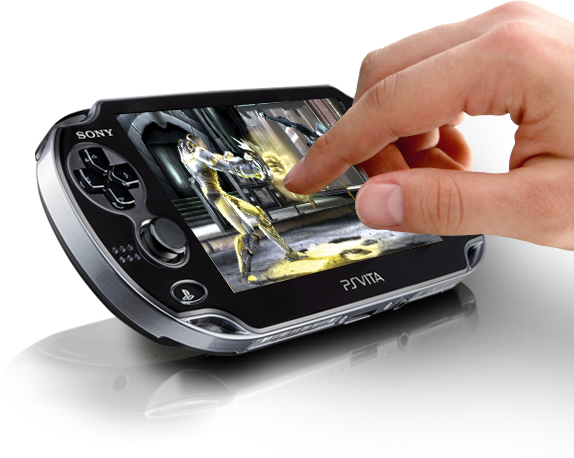 Touchscreen
Touch controls for minigames in the main storyline as well as in S.T.A.R. Labs Missions.


"PlayStation" and the "PS" Family logo are registered trademarks of Sony Computer Entertainment Inc.

Injustice: Gods Among Us Ultimate Edition software © 2013 Warner Bros. Entertainment Inc. Original game developed by NetherRealm Studios. Remastered by Armature Studio. Unreal® Engine' copyright 1998-2013 Epic Games' Inc. Unreal' Unreal Technology and the Powered by Unreal Technology logo are trademarks or registered trademarks of Epic Games' Inc. Havok™ © Copyright 1999-2013 Havok.com Inc. (and its Licensors). See www.havok.com for details. Uses FMOD Ex Sound System provided by Firelight Technologies. This software product includes Autodesk® Beast™ software' Autodesk® Scaleform® software © 2013 Autodesk' Inc. All rights reserved All other trademarks and copyrights are the property of their respective owners. DC LOGO' and all characters' their distinctive likenesses' and related elements are trademarks of DC Comics © 2013. NETHERREALM STUDIOS LOGO' WB GAMES LOGO' WBIE LOGO' WB SHIELD: ™ & © Warner Bros. Entertainment Inc. (s13)