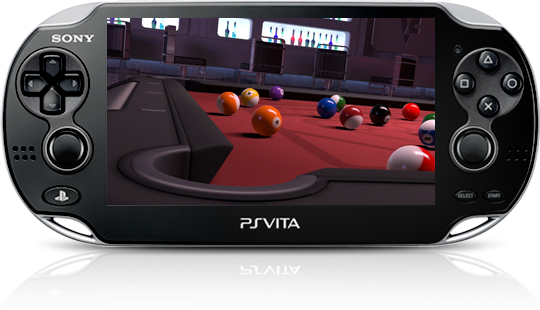 Hustle your way to the top of the global leader boards in this beautifully chic, yet minimalist pool setting, all displayed in ultra-realistic environments with the PS Vita's System OLED screen. Control every move with intuitive front and rear touch interface and keep the game moving online or offline with quick push notifications between turns. Just be sure to hone your skills and earn cash before entering the bustling online scene.
More info
Click on icons to explore features
Price:

Plus Price:
Publisher
SCEA

Available Platform
PS Vita

Release Date
02.21.2012

Players
1 - 8

Max Online Players
1-8

Downloadable Content
Yes

ESRB

Check out your friends' trophy progress now! Sign in to see who's playing this game.
Sign In

Front and Rear Camera
Use the PS Vita System cameras to take pictures of yourself and your environment to put yourself in the game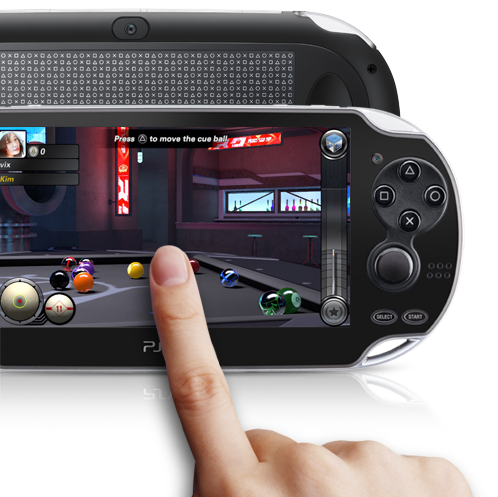 Touchscreen /Rear Touch Pad
Line up the perfect shot with the intuitive front and rear touch interface.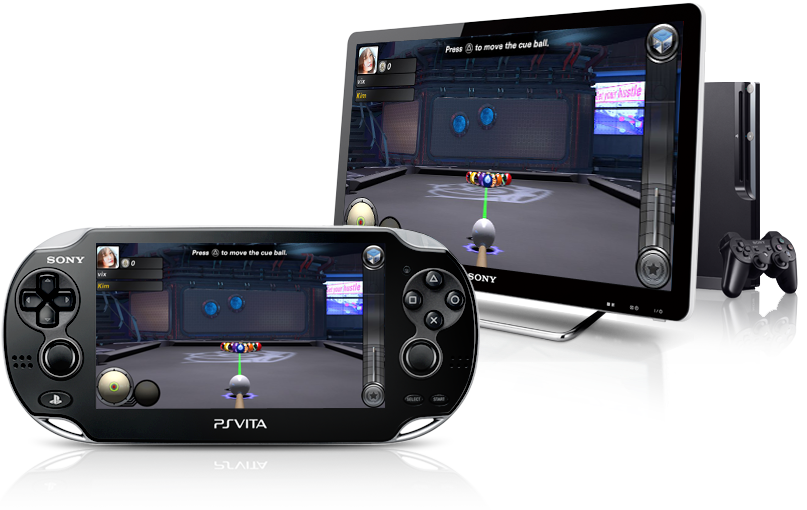 Cross-Platform Play(PS3)
Compete against and message friends across PS3 and PS Vita systems


"PlayStation" and the "PS" Family logo are registered trademarks of Sony Computer Entertainment Inc.