BlazBlue: Continuum Shift EXTEND
BlazBlue: Continuum Shift EXTEND makes a grand return with the devious all new playable character Relius Clover, new story scenarios, new gameplay modes, and competitively balanced action!
BlazBlue: Continuum Shift EXTEND Key Features
Enhanced Story Mode: Relive and rediscover the events that took place in BlazBlue: Calamity Trigger or venture forth into one of four all new story scenarios!
New and Revised Game Modes to Explore: Take on the strongest of foes in Unlimited Mars Mode, dungeoneer your way to the bottom of Abyss Mode, or refine your skills in the improved Challenge Mode!
Fully Revised Combat System: All characters new and old have been thoroughly rebalanced and armed with all new strategies and combos to take your game to the top!
Improved Online Multiplayer: Battle it out in BlazBlue's acclaimed online mode with all new online multiplayer features, such as online team battles!
More info
Click on icons to explore features
More BlazBlue: Continuum Shift EXTEND
Price:

Plus Price:
Check out your friends' trophy progress now! Sign in to see who's playing this game.
Sign In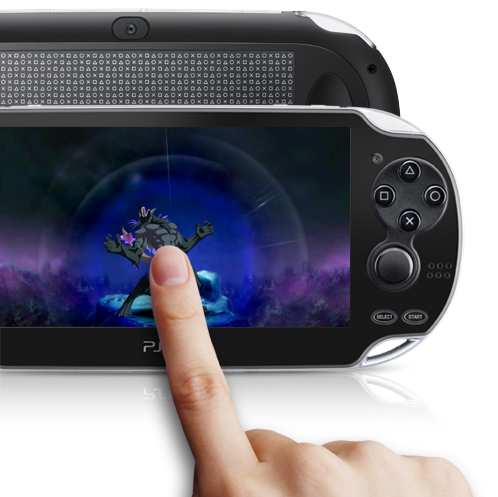 Touchscreen and
Rear Touch Pad
The touchscreen allows you to navigate and zoom in and out of pictures in Gallery Mode!

Take advantage of the rear touch pad to macro buttons for quick and simple combination attacks!


"PlayStation" and the "PS" Family logo are registered trademarks of Sony Computer Entertainment Inc.

© 2012 ARC SYSTEM WORKS Co.'Ltd. Published and distributed by Aksys Games with permission from ARC SYSTEM WORKS.