Batman: Arkham Origins Blackgate
Batman: Arkham Origins Blackgate is a 2.5-D game developed by Armature Studio that brings the Batman Arkham experience for the first time to Nintendo and Sony handheld systems. A companion game to Batman: Arkham Origins, players can continue the storyline of the console version and discover more details of the Dark Knight's past.
More info
Click on icons to explore features
More Batman: Arkham Origins
Price:

Plus Price: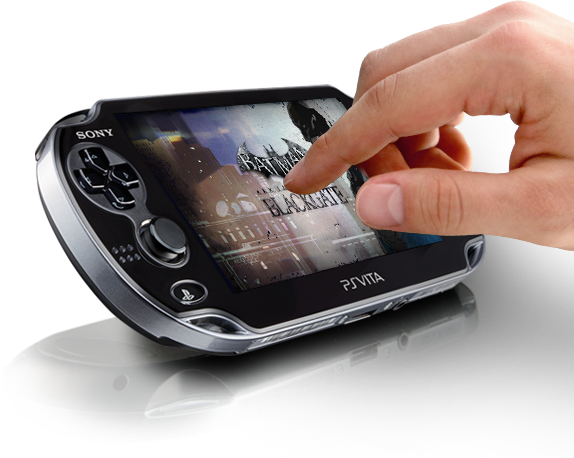 Touchscreen
Discover hidden objects, follow invisible trails, and find concealed case files through Batman's touch-screen scanning tool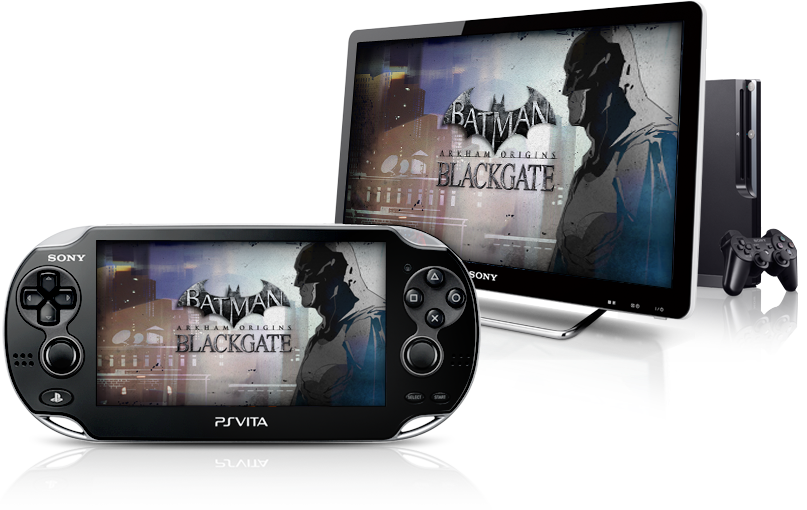 Cross-Platform Play (PS3)
Unlock an exclusive skin for Batman in your Vita game when you play Batman: Arkham Origins on your PS3 console.


"PlayStation" and the "PS" Family logo are registered trademarks of Sony Computer Entertainment Inc.

BATMAN: ARKHAM ORIGINS' BATMAN: ARKHAM ORIGINS BLACKGATE software © 2013 Warner Bros. Entertainment Inc BATMAN and all characters' their distinctive likenesses' and related elements are trademarks of DC Comics © 2013. All Rights Reserved. WB GAMES LOGO' WB SHIELD: ™ & © Warner Bros. Entertainment Inc. (s13)