Treasure Park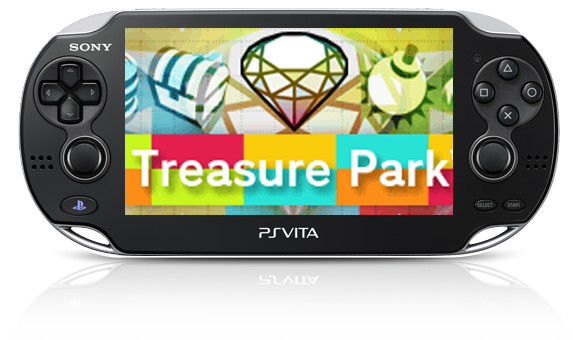 Discover secret treasure with logic and lucky guesses by downloading Treasure Park today absolutely free.

Use touch-screen controls to design your treasure-laden puzzle sheets, and share your creations with fellow hunters through the "near" feature of your PS Vita system, using a 3G* or Wi-Fi connection.
More info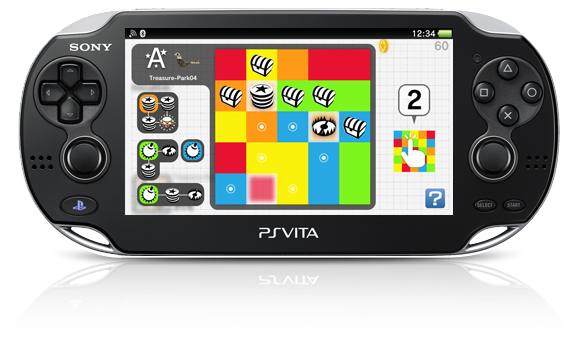 1
Design your puzzle sheets any way you like and position booby traps to catch out would-be treasure hunters.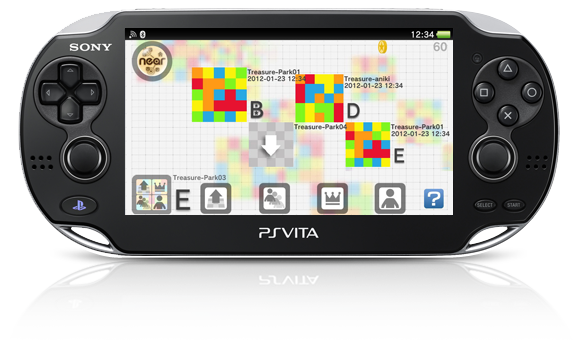 2
Discover and share puzzle sheets wherever you are with the PS Vita system's "near" feature – using a 3G* or Wi-Fi connection.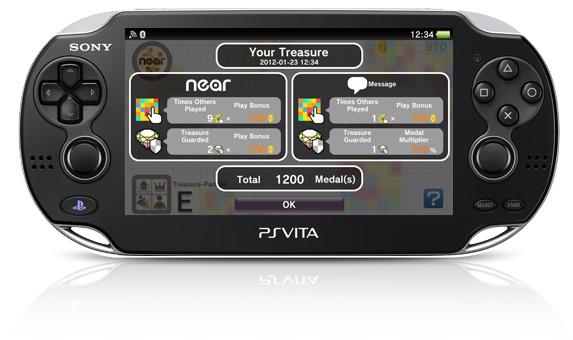 3
Earn rewards every time someone plays one of your created puzzle sheets.

Important Notices
Gameplay requires a PlayStation®Vita memory card (sold separately).
In order to play Treasure Park you need to sign into PlayStation®Network.
This title supports the "near" collection function. This function might not be available depending on your age or settings. For more information, refer to the PlayStation®Vita User's Guide.
To use "near", you need a Sony Entertainment Network account and a PlayStation®Network ID.
You can read this title's instruction manual via its LiveArea™ – just select the question mark icon.
*3G connection and GPS features only available on PS Vita 3G model.