Near App
Transform the way you connect, game and share.
Near is the social networking app on the PS Vita System that allows you to check in to real life locations and pick-up and or leave gifts for other gamers to find and use in their games. You can also locate and connect with your PlayStation®Network friends and other gamers nearby. With near you can check out which games are the most popular and highest rated by fellow gamers near your location.
More info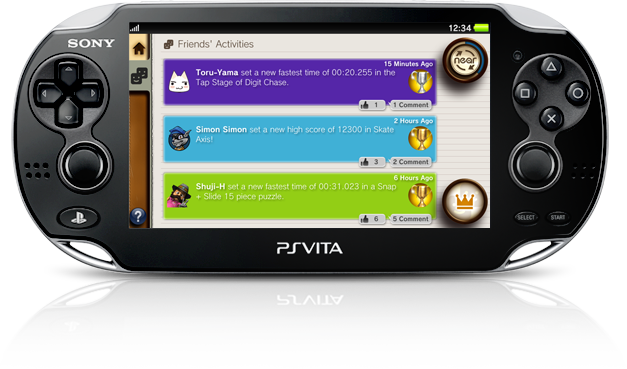 With Friends you can see all your PlayStation®Network friends (from your PS3™ and PS Vita System). It's easy to read panel display makes it simple to manage your friends list and to see what you're friends are up to. See their party status, recent activities, trophy collection, recently played games, and their profile.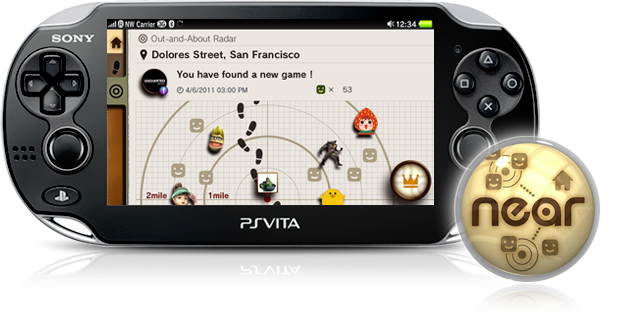 Check in to see other Vita gamers in the area, find out which games they've rated highest and invite them to play.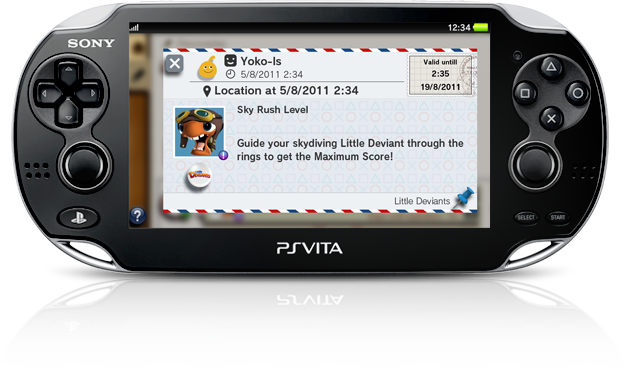 Find gifts or leave gifts for others, or connect to players who are into your favorite games using "Good Match".
Customize your PS Vita System up to automatically trigger parental controls for young players. If you want privacy, you can create a privacy zone (such as your home or office) or make certain games private.