AR Play
Augmented Reality Gaming on PS Vita System
By merging the real world and the game world, augmented reality helps you discover a new way to play - and PS Vita System is ready to take this augmented reality out of your home so you can take it wherever you want to go. Each of these great Augmented Reality games is available to download on the PlayStation®Store.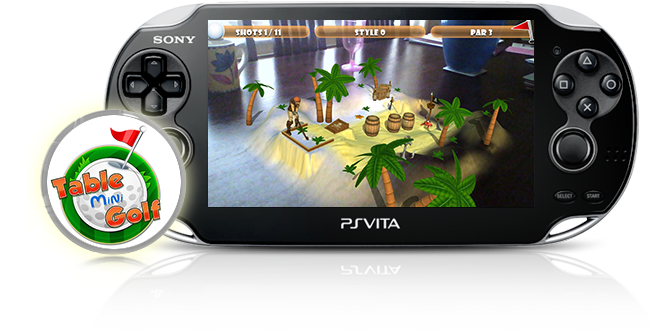 Tee off in style and polish your putting technique on amazing Table Mini Golf courses that spring into life on any flat surface! Choose your player, grab your putter and head out onto the course to show off your flair as a mini golfer – because being the best isn't just about getting the ball into the hole, it's about doing it in style too.
View More Details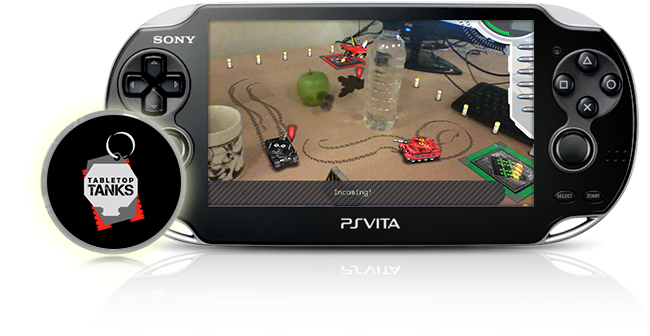 Unleash table-top warfare in the all new AR Play game, Table Top Tanks! Utilizing WAAR™ technology, use the PlayStation®Vita system's AR Cards to create a virtual battlefield and guide your tank to victory across a myriad of high-intensity single and multiplayer game modes!
View More Details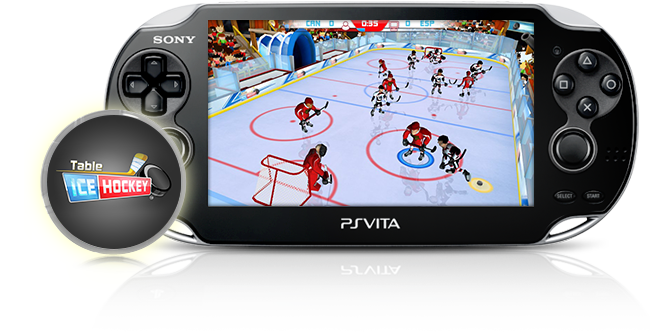 Welcome to Table Ice Hockey™, the fastest, hardest hitting AR Play experience on the PS Vita system! Lay down your AR Play cards and bring the world of Ice Hockey to life in front of your PS Vita system. Customize your teams, players and game modes including single player, 16-team tournaments, and ad-hoc multiplayer games. Are you ready to be named the Table Ice Hockey World Champion?

View More Details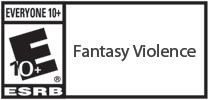 Take the plunge with daredevil Diver Dan and use your AR Play Cards to build a series of high diving boards wherever you are. Perform elaborate dives and try to splash down safely to help Dan earn the prize money on offer.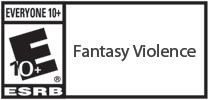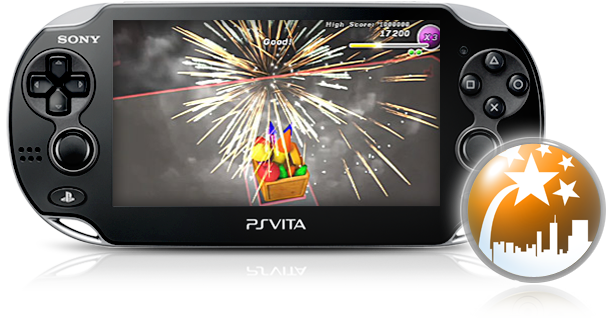 Light up the sky with a spectacular firework display. Detonate fireworks and perform explosive combos to earn special bonuses and work your way up the Fireworks online leaderboard.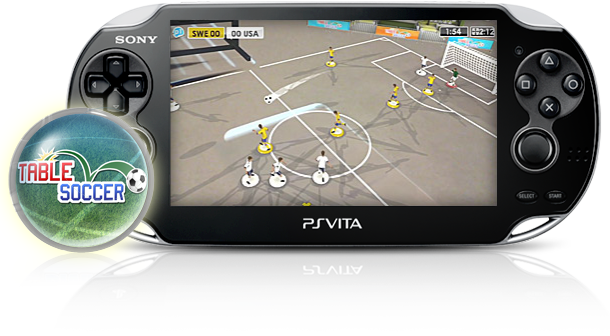 Use your AR Play Cards to create your own soccer stadium and enjoy the beautiful game on any flat surface. Take on friends via Ad Hoc Mode and compete in one-off matches and table top tournaments.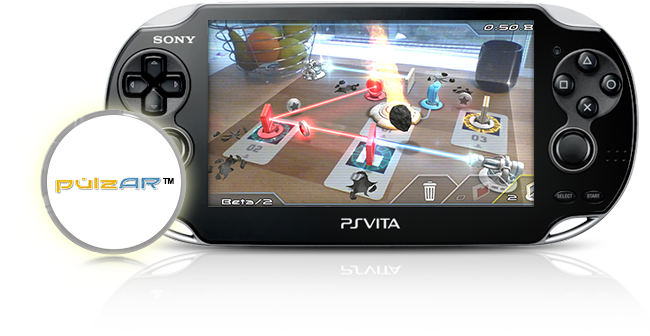 Protect our Earth from incoming asteroids with PulzAR™. This unique augmented reality puzzle game lets you re-direct a laser beam to a target using reflectors, splitters and color filters. The ultimate goal is to re-direct the laser beam to a final target that will ignite a rocket aimed toward incoming asteroids!
View More Details