PSP-3000 System Overview
PSP-3000 system: same great PSP® system, killer new screen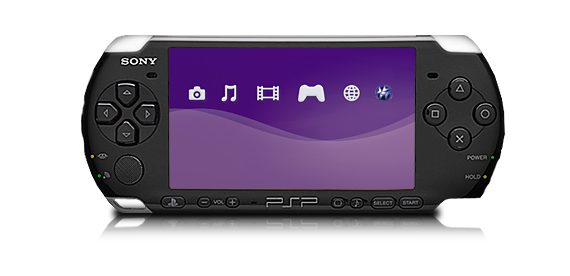 The PSP® - 3000 is all about looking good, working perfectly and being as convenient and portable as possible. If only more things were like that. It's got a 4.3" LCD screen with the highest-contrast color ratio and best response time possible, plus anti-reflection technology so you can play in any conditions. We've also included a built-in microphone and Wi-Fi access that lets you play and chat in multi-player games or call friends for free* on SkypeTM. Hundreds of games, movies and TV shows are on Universal Media Disks (UMD®) that you can pop into your PSP® - 3000 system anytime. Thousands more are available online. You can load up memory sticks with new games, free demos, movies and TV shows from PlayStation®Store, listen to Internet radio, browse online, automatically download your favorite podcasts, and hook your PSP® - 3000 system up to your TV if you want to watch on the big screen.
PSP® - 3000 Details
Light, slim and portable. Play games, movies, music and more
Dazzling, LCD screen
Built-in microphone
Play on any TV using video out (cables sold separately)



*User responsible for all associated fees.