In-Ear Headset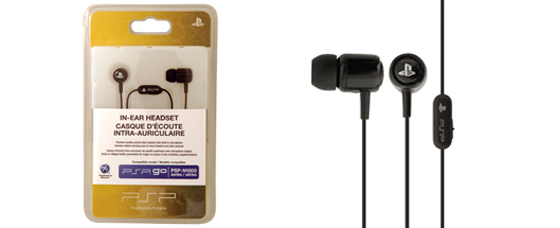 Premium quality earbud style headset with built-in microphone for the PSP®go system.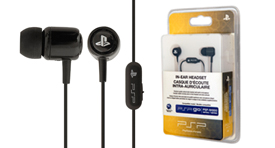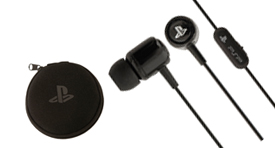 Includes stylish case to store headset and extra earbuds.
10mm driver units provide comfort fit and deep bass sound.
Easy to use for listening to music and movies.
Make free Skype™-to Skype calls and call phones at great rates with your PSP®go system.
Ideal for online multiplayer games that support voice chat.
Easily accessible mic mute button makes it gamer-friendly.
Featured products