Step Your Game Up™ with PSP®
Portable Systems and Games at New Lower Prices
Now you can enjoy the sleek, totally-digital PSP®go system for $199.99 MSRP and the unsurpassed PSP®-3000 system for $129.99 MSRP. Same great features, now at incredible values.After you get the systems, play exclusive, full-featured PSP® games for less: get new releases at the new lower price of $29.99 MSRP, buy best-selling Greatest Hits for just $19.99 MSRP and play new PSP® Favorites for only $9.99 MSRP. You can also watch movies and TV series, load up your music and photos, stay connected with friends, play online and update your system with new downloads from PlayStation®Store using the PSP® system's built-in Wi-Fi.
Systems & Bundles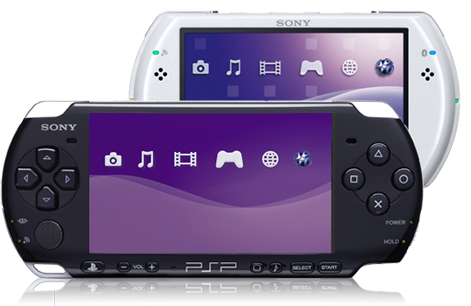 Big punch, small package
The PSP®go and PSP-3000 systems: powerful and portable
We built the PSP® systems to be slim, light and portable, with huge, ultra-crisp LCD screens so you can play hundreds of games and movies, browse the Internet and more. All the stunning graphics and entertainment you'd get with a console, but you can play it wherever, whenever.
Gaming with Your PSP®
The PSP® system can play hundreds of amazing games, from Buzz Master Quiz to SOCOM: Fire Team Bravo, starting at the awesome price of $9.99. Each title is created to maximize the potential of a portable player. Console-quality graphics and a powerful LCD screen make every game shine, and new games are never in short supply. Download them directly to your PSP®go system from PlayStation®Store or load up on Universal Media Disks (UMD®) to play on your PSP®-3000 system.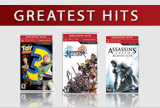 PSP® Greatest Hits
All PSP® GREATEST HITS are now only $14.99
Learn more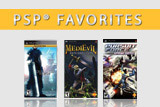 PSP® Favorites
New PSP® games for only $9.99
Learn more
Multiplayer on the PSP®system
The PSP® system offers two great ways to play games with multiple players: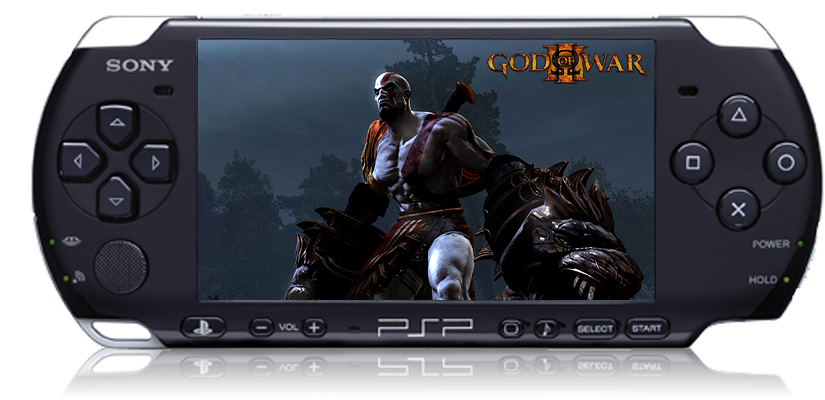 Systems & Accessories