Membership Includes:
12 Hit games for PlayStation®3 and 6 for PS Vita
New games added to your collection every month
Exclusive discounts of 10% - 75% on the PlayStation®Store
One membership works across PS4™, PS3™ and PS Vita systems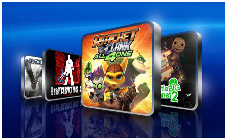 Free Games
Get great games from the PlayStation®Store every month – at no additional cost! Past free games have included amazing hits such as The Walking Dead and Virtua Fighter™ 5.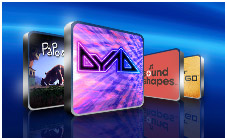 Huge Discounts
PlayStation®Plus lets you save money on select PlayStation®Store purchases with limited time, rotating discounts of 10-75%. Plus members have gotten great deals on titles like Dishonored™, NBA 2K13, Counter Strike: Global Offensive, and more. And most PlayStation®Store sales offer even deeper discounts for members.
Great Exclusives
Be first in line for the latest exclusive PlayStation®Network content and much more. PlayStation®Plus members get early access to exclusive demos and betas of upcoming hit titles.
Automatic Update
Automatic Update gives you the choice to receive the latest PS3™ system software and all your latest game updates without lifting a finger. It can enable automated Trophy sync and game saves with PlayStation®Network or deliver selected game and video content directly to your console.


Online Game Save
Effortlessly load countless game save data files with 1GB of storage on the PlayStation®Network and access them on other PlayStation®3 systems.
Full Game Trial
It's like a 1-hour game rental and a great way to try before you buy. In the past, we've featured games like Red Faction®: Guerrilla™, inFamous, Mass Effect™ 2 and Borderlands™.


Exclusive & Early Access
Enjoy exclusive content for your PS3™ and receive priority access to selected betas and demos. Past titles have included Mortal Kombat™, DC Universe™ Online, and Uncharted 3: Drake's Deception™.
Keeps Getting Better in 2013
PlayStation®Plus keeps on rolling with even greater exclusives and bigger discounts for 2013. Keep an eye on the PlayStation.Blog for upcoming exclusives and amazing content from some of PlayStation's hottest upcoming titles.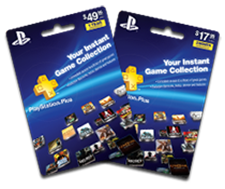 Buy 3 Months
Plus Membership - $17.99.
Just under $6/month.
Buy 12 Months
Plus Membership - $49.99.
Just under $5/month.
Want to learn more still? See answers to Frequently Asked Questions about PlayStation®Plus at PlayStation® FAQ.
*$5 dollars per month based on a 12 month subscription. Active PlayStation®Plus subscription required to access content.