Only On PSN
PlayStation®Network is home to
the most entertainment experiences on any platform.
To celebrate the release of all-new games and events that are hitting the network throughout the month, we're rewarding you with $10 back when you spend at least $60 through October on PSN Content*. Spend $60 on games, movies, avatars, PlayStation®Home items, PlayStation®Plus subscriptions; and you'll receive $10 in November via a redeemable voucher**. Head to the PlayStation® Store on your PlayStation®3 console and start downloading today.Read FAQs

Exclusive Experiences
There's tons to love on PSN. New and exclusive games are releasing every week in October. And this Fall, PlayStation®Home will get a huge update. Check below to learn more about the 8 exclusive titles of Only On PSN.


Fill your PlayStation Store Wallet by clicking here, or by going to the PlayStation Store on your PS3 console. Spend $60 or more in the PlayStation Store, get $10 back.

Buy $20 PSN Card
Buy $50 PSN Card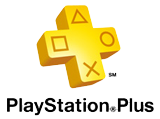 All 8 exclusive games of Only On PSN are available with a 20% discount for their first week of release. Find out more about the free games, huge discounts, and exciting exclusives of PlayStation Plus.

PlayStation®Home
Coming in Fall 2011, the updated PlayStation®Home features a "hub and districts" design that will help you find games, people and places that fit your favorite game genres. The design features a new Hub that integrates games, quests, community events, and user-generated content, while providing you with additional navigation, shopping, socialization and entertainment options.
View More Info
In addition, the Only On PSN program will feature a selection of rare classic games that will be added to the PlayStation® Store on October 4, including critically-acclaimed titles God Hand, GrimGrimoire, Maximo: Ghosts to Glory, Odin Sphere and Ring of Red.
View Terms and Conditions