The Last of Us™ PlayStation®3 Bundle
The Last of Us™ PlayStation®3 Bundle
The Last of Us™ PlayStation®3 Bundle Overview
Play one of the highest rated games of 2013 with The Last of Us™ PlayStation®3 Bundle featuring a PS3™ 250GB System.
Join Joel, a ruthless survivor with few moral lines left to cross, who lives in one of the last remaining Quarantine Zones. These walled-off, oppressive cities are run by what's left of the military. Despite the strict martial law, Joel operates in the black market of the city, smuggling contraband for the right price.
The PlayStation®3 250GB System, with a built in Blu-Ray™ player, can hold up to 1800 Games, 150 Movies, 55,000 Songs, or 40,000 photos*.
*or any combination of the above media. Calculations based on 1.3GB average for movies, 100MB average for games, 5MB average for photos and 3.5MB average for songs.
The PlayStation®3 system includes a free* PlayStation®Network account for online gaming, streaming movies and music, and access to the PlayStation®Store.
*Internet Access Required
With over 40 perfect scores, The Last of Us™ is one of the great games made - Only On PlayStation®.
Bundle Contents
PlayStation®3 System 250GB
Included Games
The Last of Us™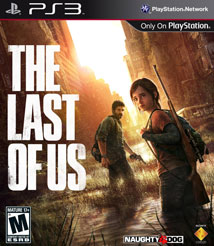 Enhance Your PS3™ Experience