Latest Shows & TV Series
You know what TV you want to watch. Why wait? Download whole seasons of hundreds of series. Or watch exclusive shows like Qore® to get PlayStation® news you can't find anywhere else.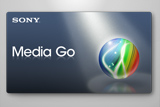 Free Media Go
Access PlayStation®Store on the PC for your PSP® system
Find out how
Elevate your game
Pile up free games, sweet PlayStation®Store discounts, early access to select demos, betas and more.
Learn more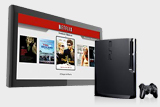 Stream Netflix
Instantly stream thousands of TV episodes and movies from Netflix to your PS3™ system. Available today. No disc necessary.
Get a free trial