Who is Move.me for?
Move.me is designed for academic researchers, university instructors, college students, programming hobbyists, and HCI developers. Show us how you can take the PS Move beyond traditional gaming and into areas such as:

Games and tools that support kids' physical fitness and nutrition.
Kid-friendly programming interfaces for computer/technology classes or individual learning.
Physical therapy and rehabilitation.
Sports physiology or fitness training.
Music and the creative arts.
Augmented reality, 3-D, and other leading-edge technologies.
Addressing physically-challenged or special education needs.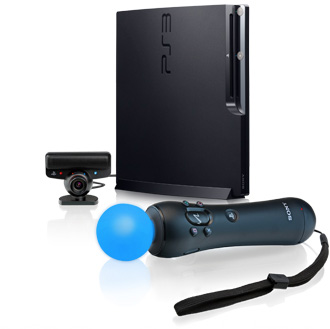 What do I need?
Move.me works with the PS3™ system and PlayStation®Move technology so to use Move.me, you'll need:
PlayStation®3 system.
PlayStation®Move motion controller.
PlayStation®Eye camera.
PC, or other internet-connected device.
Need help with Move.me?
You can access the following information to get started programming with Move.me:
Complimentary Move.me download for academia

Thank you for your interest in Move.me. Our voucher program has reached capacity at this time. Please check back at a
later date.



Move.me Forum
Connect with the Move.me community to share ideas, get help, and find out what you can do with Move.me.
"Move.me™" is a trademark of Sony Computer Entertainment America LLC. "PlayStation" and the "PS" Family logo are registered trademarks and "PS3" and the PlayStation Move logo are trademarks of Sony Computer Entertainment Inc.