PlayStation®Move has games
for everyone
PlayStation®Move has a variety of new games from family to action to first person shooters, so no matter what you are looking for, we have a game that is perfect for you. And if that isn't enough, you can even update some of the games you already own to become PlayStation®Move Compatible for FREE.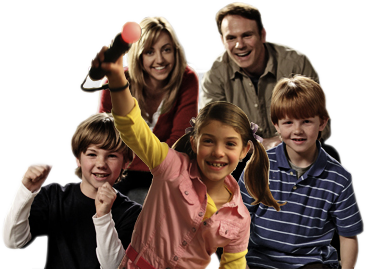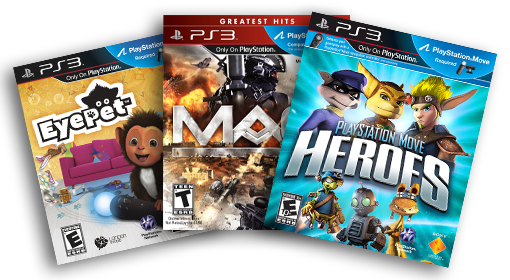 Wondering what the difference is between PlayStation®Move Required and PlayStation®Move Compatible?
PlayStation®Move Required games are ones that can only be played using the PlayStation®Move. PlayStation®Move Compatible games are ones that you can play with either the PlayStation®Move OR the DualShock®3.
How can I tell whether a game is
PlayStation®Move Required and
PlayStation®Move Compatible?
Look at the top of the game box. At the top right corner, there is a blue half-circle that clearly is marked with PlayStation®Move Required or PlayStation®Move Compatible.

There will also be icons which will show you what equipment you need to play the game on the back of the box.
See our legend to decipher what each icon means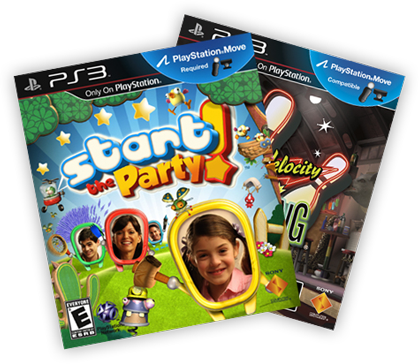 A Game For Every Move
Whether you're experienced, casual, or somewhere in between, PlayStation®Move has a wide variety of games including sports, action, party, family, and shooters. The games are addictively fun and the outcome of every move is all under your control. Check out our diverse lineup of PlayStation®Move games here:

Developer Diaries
See what it takes to make PlayStation®Move a reality. View the developer diaries below to get the inside scoop on the making of this incredible gaming experience.