For Parents
It's not just about games anymore
There's a time for everything. But today won't be the day your kids learn how to blow up alien heads. The PS3™ offers security settings and rating systems for both games and movies to make a parent's job easier.

Internet browser start control
Your PS3™ can require a password to get online. This Internet Browser Start Control means your kids won't be able to access the Internet if you don't want them too. So while there's no way they'll download new games or sneak onto websites you don't approve of, you'll still have full web access when you need it.
Parental Controls
The PS3™ system's Parental Controls allow parents to restrict access to local content from a variety of sources.
Games
Blu-ray Disc (BD) movies
DVD Movies
Other localled saved content that supports parental control


Trend Micro™ Web Security
If you choose to give your kids Internet access, you can still protect them from harmful, fraudulent and malicious sites with Trend Micro Web Security.
This system automatically blocks websites that are inappropriate for children and families. There may be additional fees for web filtering, so get all the info here: https://boxreg.trendmicro.com/tmws/ps3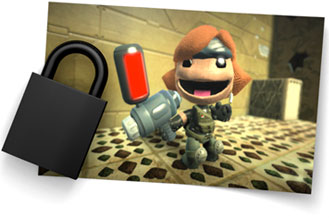 Parental controls on the
PlayStation®Network
The PlayStation®Network and Store offer a variety of games, movies and TV shows to download. You can limit the media your kids can access by restricting anything meant for teens or mature audiences. PlayStation® uses rating systems by the Entertainment Software Rating Board (ESRB) and the Motion Picture Association of America (MPAA).