Surround Sound System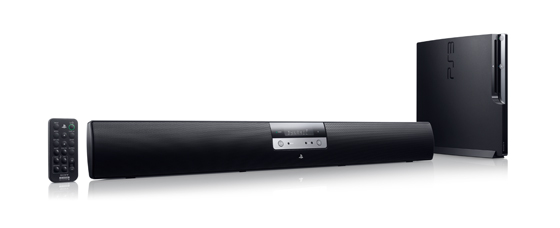 The official all-in-one surround sound solution for the PS3 system.
Surround Sound System is the first single speaker audio solution designed specifically for the PlayStation®3 system. It comes with four sound fields and two sound modes designed to enhance the overall gaming experience. Utilizing Sony's proprietary S-Force technology, the Surround Sound System creates the equivalent of a home theater system bringing to life sounds not normally audible with conventional acoustic systems. The Surround Sound System's sleek and compact design allows you to bring dynamic sound to any part of your home.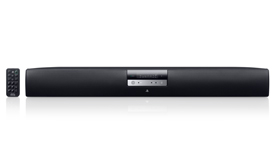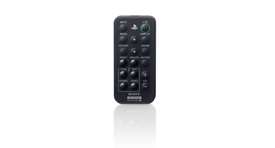 Key Features

Proprietary S-Force technology creates the equivalent of a surround sound system
Four sound fields (standard, stereo, vivid, dynamic) and two sound modes (night, dialog) designed specifically for gaming
2.1 channels
Integrated subwoofer for added convenience
Sleek and compact design matching PS3 system aesthetics

Sound Fields

Dynamic: Delivers tones in a wide spectrum of frequencies from low to high creating a more dynamic sound experience.
Standard: Calibrates game audio to match the sound quality originally defined.
Vivid: Provides the most wide range of sounds while enhancing the surround channels.
Stereo: Designed for games which utilize 2-channel stereo sound.

Sound Modes

Night: This feature allows users to hear sounds clearly at low volume levels
Dialog: This feature provides greater clarity for speech and narration in games and movies.