PlayStation® 3D Display
with SimulView™ Technology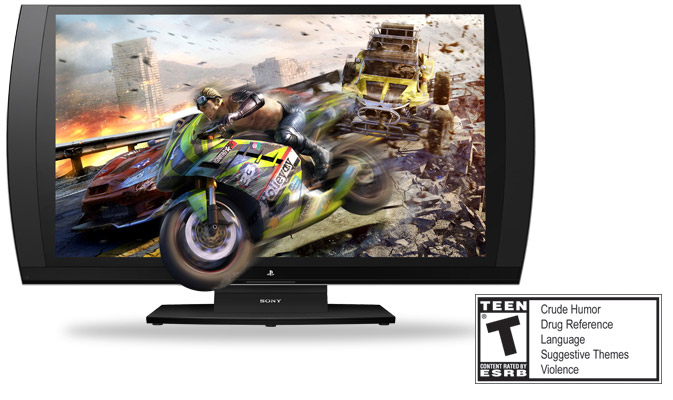 Enter a new dimension of gaming with the 3D Display designed for gamers.
Turn any gaming space into a 3D entertainment power suite by connecting to your PS3™ system, cable TV box, and PC. This best-in-class 24" HD 3D display is enhanced with SimulView™ technology, delivering individual full HD screen action in two-player mode.
PlayStation® 3D Display
MotorStorm Apocalypse Bundle
3D gameplay right out of the box with included universal PlayStation® 3D Glasses, MotorStorm Apocalypse game, and HDMI cable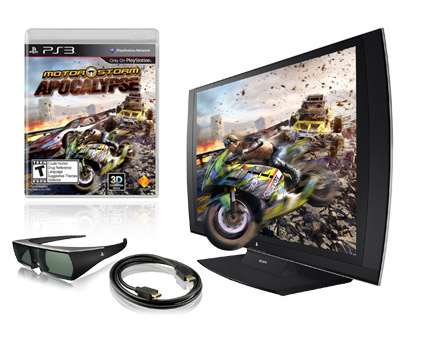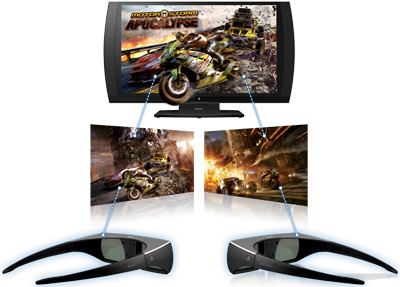 Experience
SimulView™ Technology

One Display. One Game.
Two Full Screen Views.
Never play split-screen two player mode again. Specially enhanced for gaming, SimulView™* technology delivers two different full HD screen images from a single display, putting players deeper in the game.
PlayStation® 3D Glasses
Universally Compatible
The universal** PlayStation® 3D Glasses fully immerse you in the heat of gameplay. With best-in-class active 3D quality and a built-in USB rechargeable battery, the intensity never stops.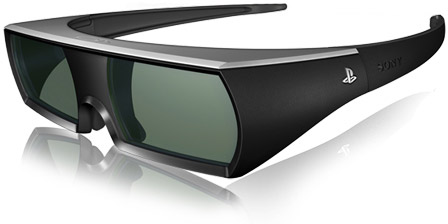 *Playback in full (2D) HD, not 3D
**Compatible with Sony, Samsung, Panasonic, Mitsubishi, Toshiba, and Sharp ACTIVE Shutter 3D ready displays that use IR emitters.