PlayStation®Move Navigation Controller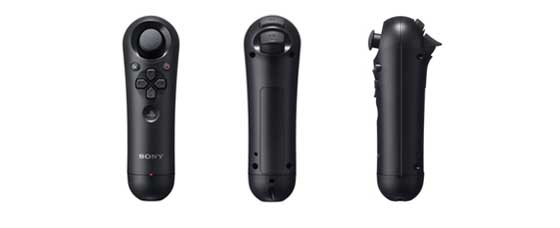 Navigate in-game characters in select PlayStation®Move games
The wireless and untethered PlayStation®Move navigation controller is a must-have for core gamers. This supplementary controller adds directional buttons, an analog stick, and two shoulder buttons into the PlayStation®Move's control scheme. Used in most of the PlayStation®Move games that require navigating an in-game character, it replicates the control features of the left side of the DUALSHOCK®3 wireless controller into your PlayStation®Move experience.

The navigation controller's analog stick (or directional buttons) allows for convenient XMB™ menu navigation, and the X button, O button and PS button make it simple to enter or exit any options of the XMB™ menu. In addition, the navigation controller contains the L1 button, L2 button and L3 button for actions and commands common in advanced gaming. Take your core experiences to new heights of realism and interaction with the PlayStation®Move navigation controller.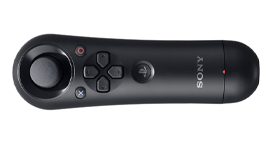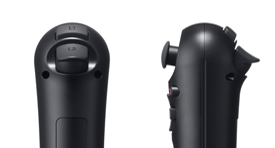 Características principais

Controle sem fio completamente livre de controle de movimento PlayStation® Move.
Navegação intuitiva dos personagens dentro do jogo.
Navegação fácil e intuitiva pelo menu XMB™.
Bateria integrada de Li-ion recarregável.
Carregue o controle, conectando-o automaticamente ao sistema PS3™ por um cabo USB.
Podem ser conectados ao sistema PS3™ até dois controladores de movimento e dois de navegação ao mesmo tempo.
Featured products