DUALSHOCK®3 - Urban Camouflage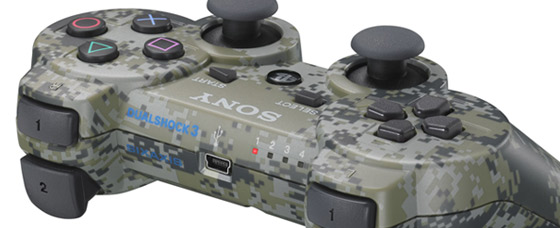 Get closer to the action with the Urban Camouflage DUALSHOCK®3 wireless controller
The Urban Camouflage DUALSHOCK®3 wireless controller is the latest recruit to the exciting lineup of colors. Perfect for the first-person shooter fan; get closer to the action by gearing up in urban camo. Just like the rest of the DUALSHOCK®3 family of colors, this newest addition provides intuitive SIXAXIS™ motion-sensing controls, intense vibration feedback, and a comfortable grip for hours of gameplay.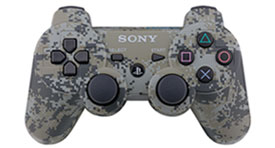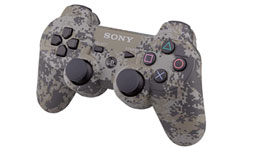 Bluetooth® technology
No wires. Play completely untethered with the only Bluetooth® controller for the PS3™ system.
Maximum comfort
Hours of comfortable game play with ergonomically designed grips.
Vibration feedback
Feel every hit, crash, and explosion with hand-vibrating DUALSHOCK® response.
SIXAXIS™ motion technology
Truly intuitive game play through the motion sensing SIXAXIS™ technology. With this system, sensors read when a player angles, tilts, thrusts, or pulls the controller, all in real-time and with high precision.
Multiplayer gaming
Play wirelessly with up to seven friends at one once for serious multiplayer gaming.
Charging
Charge the DUALSHOCK®3 wireless controller with the PS3™ system using the controller's USB cable. You can even plug it in during gameplay, so you'll never miss a beat.