Bluetooth® Headset - Urban Camouflage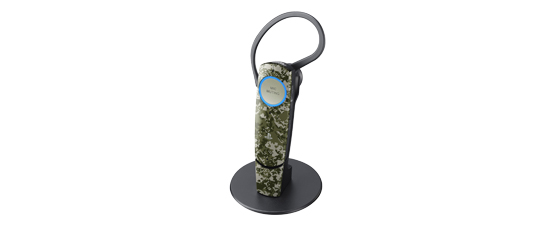 The Bluetooth Headset comes in a new exciting Urban Camouflage color. The official headset for the PlayStation®3 is the only device to offer High-Quality (HQ) mode* which provides the best quality PS3™ voice chat. It also offers many other features which enhance the gaming experience such as an in-game headset status indicator, an easily accessible microphone mute button, and a charging cradle which also functions as a desktop microphone. This headset is a must have for intense online multiplayer games.
The features for mobile phone compatibility have also been enhanced. Noise cancellation and a dual microphone design help filter ambient noise when talking, leading to pristine sound for both the speaker and listener. Options such as 3-way calling and call waiting can be easily engaged using this headset.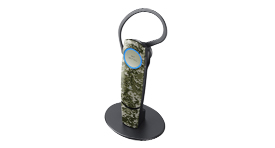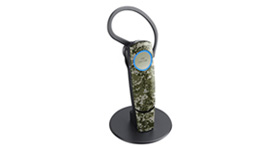 Key Features

Bluetooth Headset comes in a new exciting Urban Camouflage color
Built-in noise cancellation software for pristine sound quality
Improved mobile phone feature support (ie, 3-way calling, call waiting)
Dual-microphone design captures the user's voice and filters out ambient noise.
Exclusive in-game status indicator on the PS3 system displays connection status, battery charge level, speaker volume level.
Headset functions as a desktop microphone when plugged into the charging cradle*
Automatic pairing (via USB cable) with the PS3 system.
High-Quality (HQ) mode* delivers crystal clear voice chat



Technical Specifications:

Talk time: Up to 6 hours
Operating range: Up to 33 feet (10 meters)
Bluetooth version: Bluetooth 2.0 + EDR



* HQ mode is only available on the PS3™ system, and not with other Bluetooth enabled cell phones or devices. HQ mode may not be available for certain game titles.