Bluetooth® Headset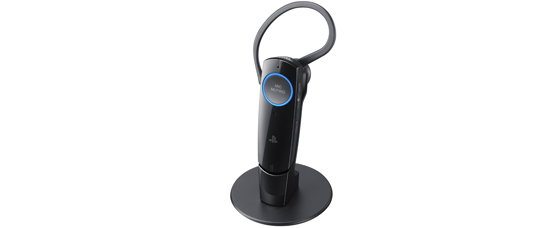 The official Bluetooth® Headset for the PS3 system has been re-designed to be 30% smaller in size compared to the original model. It is sleek, compact, and functional for both gaming and mobile phone use.
The Bluetooth®Headset is a must have for intense online multiplayer games. This device offers many features which enhance the gaming experience such as: an in-game headset status indicator, an easily accessible microphone mute button, and a charging cradle which also functions as a desktop microphone. It is also the only headset to offer High-Quality (HQ) mode* which delivers crystal clear voice quality.
In addition to being a great headset for gaming, it is also a perfect headset for mobile phones. A dual microphone design and noise cancellation technology have been built directly into the headset which helps filter ambient noise when talking, leading to pristine sound for both the speaker and listener. Options such as 3-way calling and call waiting can be easily engaged using this headset.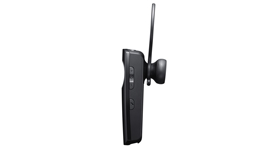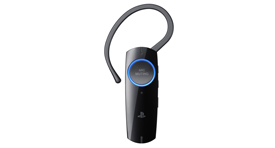 Key Features

Designed to be sleek and compact with a high gloss finish
A 30% reduction in size compared to the original model has led to a decrease in weight and increased comfort for the user.
Built-in noise cancellation software for pristine sound quality
Improved mobile phone feature support (ie, 3-way calling, call waiting)
Dual-microphone design captures the user's voice and filters out ambient noise.
Exclusive in-game status indicator on the PS3 system displays connection status, battery charge level, speaker volume level.**
Headset functions as a desktop microphone when plugged into the charging cradle**
Automatic pairing (via USB cable) with the PS3 system.
High-Quality (HQ) mode* delivers crystal clear voice chat



Technical Specifications:

Talk time: Up to 6 hours
Operating range: Up to 33 feet (10 meters)
Bluetooth version: Bluetooth 2.0 + EDR



* HQ mode is only available on the PS3™ system, and not with other Bluetooth enabled cell phones or devices. HQ mode may not be available for certain game titles. **Feature requires a PS3 system and PS3 system software version 3.50 or later.