PlayStation
®

2 System Features
The PlayStation
®

2 is the most popular game console in the world. Find out what it can do.

The PlayStation®2 is an entertainment machine. Play over 1800 games and all your CDs and DVDs in one place. Access the internet for 24 hour multiplayer games and play with people all over the country.
Overview
Big family fun starts with features
Open

Entertainment for everyone was never easier
Why does one in three U.S. households have a PlayStation®2 system? It's actually pretty easy to understand. It's because the PlayStation®2 system has something for everybody.
Games
The library is massive. More than 1800 games that span every genre, including exclusive games like Ratchet and Clank®.
Online play
Built-in Ethernet and modem ports let you get online and join multiplayer games for free*.

*User responsible for internet fees.
DVD/CD
Watch your DVD movie collections or listen to your your CDs with the PlayStation®2 system's built-in DVD/CD player.
Slim & lightweight design
The right size for any room. The PlayStation®2 system is about as small as a hardcover book.
Audio for your ears
Dolby® Digital sound puts you right in the middle of it.
Controller response
The DUALSHOCK®2 Analog Controller puts you in control with pressure sensitivity on every action button and analog thumbsticks for enhanced mobility.
Games
Games, games, and still more games
Open
You want games? Oh, we've got games
The PlayStation®2 system has a game for you, your mom, your best friend and everyone else you know. The massive PlayStation®2 game library—with over 1800 games—spans every genre imaginable. So find your game. And then another. And another.

But it's not just about the number of titles. The PlayStation®2 computer entertainment system's enhanced visuals combine gravity, friction and environmental elements to produce amazingly accurate physical simulations and high-resolution 3D graphics. And the Dolby® Digital AC-3 and DTS sound capabilities further enhance your gaming experience.
Online Gaming
The game is bigger than you realize
Open

Multiplayer gaming 24/7
It's a big world out there. Extend your gaming. With the built-in Ethernet and modem ports, it's easy to play online with the PlayStation®2 system*. Play, strategize and compete with online friends and opponents. Different time zones? Different countries? No problem. With millions of PlayStation®2 systems* connected online, there's always someone to play against.

*Some PS2™ systems require a Network Adapter (sold separately) to access online multiplayer games.
Movies
Because it wouldn't be "home entertainment" without movies
Open
It does everything but make the popcorn
The PS2TM system is your home entertainment system; play games, music and movies all on one machine. Get rid of the stereo and DVD player cluttering up your space. Enjoy your favorite movies right from your PlayStation®2 system. The picture's great and Dolby® Digital sound gives you the full theatre experience.
Music
Stop and listen to the music
Open
Music? It's no problem for PlayStation
®

2 system

The PlayStation®2 system has what you need. Games? You knew about that. DVD movies? Check. Music CDs? Yep. We've got that covered too.

With the PlayStation®2 system's built-in DVD/CD player, you can enjoy your entire CD collection in one compact system. And it sounds great with Dolby® Digital sound.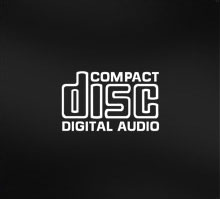 Memory Cards
Save it, store it, keep on playing
Open

Save what you want, delete what you don't
You can save a PlayStation®2 system games to memory cards to save game data, copy game data from one memory card to another, or delete it and start fresh.
DUALSHOCK
®

2
The power is right there in your hands
Open

See the action, feel the action
This is the one time in your life when you really want to feel explosions, punches and car crashes. They all come alive with the DUALSHOCK®2 analog controller. The DUALSHOCK®2 delivers an intuitive gaming experience. Pressure sensitivity is built into every action button (up to 255 levels of sensitivity) and enhanced mobility is available with the analog thumbsticks. A controller is included with every PlayStation®2 system or grab another DUALSHOCK®2 controller to play with friends.