Complete System. Mini Price.
Our most affordable
console
Games are what make the PlayStation®2 system exciting. But the reduced price for a bundle can't hurt, either. Get games, extras and, of course, a shiny new PlayStation®2 system all in one package. Time to get comfortable -- you have some entertainment to get to.
Systems and Bundles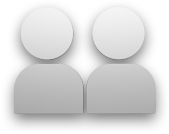 Online multiplayer fun
Get into teams, explain to the new guy how to escape that treacherous corner/barrel combo, and strategize the best way to win. Connect with friends or meet new people from around the world in online games. With millions of gamers on at all hours of the day, there's plenty to play 24/7.
Play your DVDs and CDs
The PlayStation®2 system wouldn't be a PlayStation® if it didn't give you more than just games. Turn your PlayStation®2 system into an entertainment hub for your home. Play music, movies, and games all on one machine. Cut down on hardware – the stereo, the DVD player – and let the PlayStation®2 handle all your entertainment needs.