Entertainment For Everyone
Over 1800 games on the PlayStation®2
PlayStation® works hard to make gaming accessible to anyone, at every level. Who says Grandma won't like Gran Turismo®? And if you somehow get tired of gaming with Grandma, the PS2™ system's affordable price tag leaves you with plenty of extra cash to try all 1800 games. Then get the most out of your PS2™ system by joining multiplayer games online* and playing your CD and DVD collection.

*Some PS2™ consoles require a Network Adapter (sold separately) to access online multiplayer games.
Systems and Bundles
Go to Forum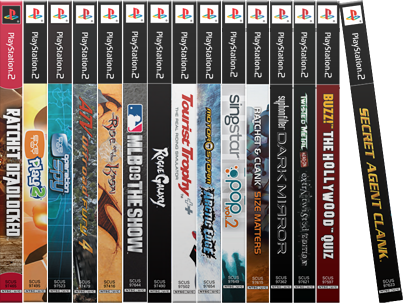 Entertainment packed
Something for everyone in the family. And the neighborhood. And the state.
The PlayStation®2 system is one of the most popular consoles on the planet. And there's a good reason: thousands of games that appeal to everyone. Play LEGO® Batman™ with the whole family or settle down for a couple hours of hunting down mythical deities in God of War®. Everyone has their own taste and we've got the games to suit yours.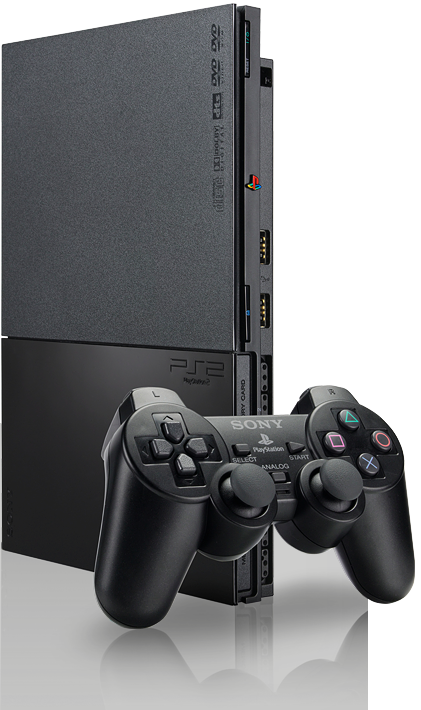 More than just gaming
Movies. Music. Endless entertainment.
The PlayStation®2 system goes beyond gaming. It becomes your entertainment center. The PlayStation®2 system plays CDs, DVDs, and hundreds of games. That includes online multiplayer games and classics like MLB®, Ratchet & Clank® and Twisted Metal®, plus tons of our most popular PS2™ games at a reduced price in our Greatest Hits section. Over 1800 games and your music and movie collection are waiting.
PlayStation®2 News
Systems & Accessories