Halloween Pumpkin Carving Celebration
LittleBigPlanet™ Karting will be out soon!
What better way to prepare than some Creating and Sharing?
In celebration of the game's impending November 6th release, we're holding an LBPKarting Pumpkin Carving Celebration! To participate, simply choose a pumpkin and something LittleBigPlanet™ Karting-related to carve into it (our logo, Sackboy and his Kart - whatever works for you). After you've finished carving yours, take pictures of the awesomeness you've Created using your favorite camera and use the form below to send them to us. Come Halloween, we'll gather all of the submissions together into one big photo album and Share them with the world!
Start Date: 10/15/2012 | End Date: 10/31/2012
All submissions are due by: 10/31/2012
Submit LBPK Pumpkin carving pictures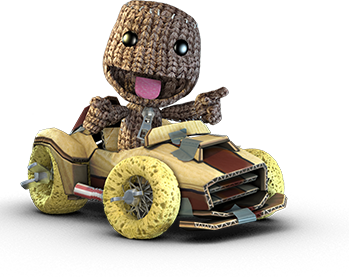 Sorry, submissions have closed.
Thanks to all who participated!
Visit Game Page