Laugh Factory® Live
Laugh Factory®Live is your exclusive ticket to the most standup comedy anywhere. Get a front row seat to live streamed shows from the famous Laugh Factory® in Hollywood. This application not only provides hours of live streamed shows every week but also, offers subscribers with 100's of hours of library content from some of the best know comedians past and present. Download Laugh Factory®Live for free, NOW!!
Download
Log on to PSN and download the Laugh Factory® Live app on your PS3™.

Sign In
Sign in to Laugh Factory® Live with your email and password.

Watch
You are all set to watch the shows.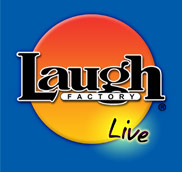 Terms of Service