GT Academy 2013 kicks off this July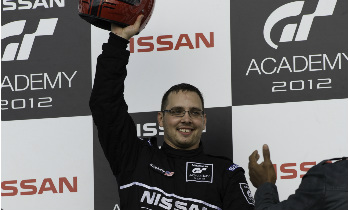 Winning GT Academy is a passport to a career in global motor-sport. The fastest PlayStation® gamers will have the opportunity to transition from the virtual world to real Nissan sports cars, competing head-to-head in the intense international finals at Silverstone Circuit. The winner will qualify for the ultimate prize - a chance to become a NISMO® Athlete and race professionally for Nissan.
Sign up to be the first to know when the GT6 demo is available

We're sorry, you may not access this content.