BioShock® Infinite
Platform:

PS3™

Genre:

Shooter
BioShock® Infinite Overview
GET MORE STORY AND ADVENTURE WITH THE BIOSHOCK INFINITE SEASON PASS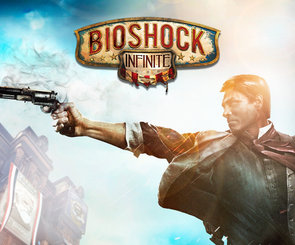 The BioShock Infinite Season Pass includes three DLC packs:
BioShock Infinite: Clash in the Clouds
This first add-on pack puts an intense focus on BioShock Infinite combat. Combine weapons, Vigors, Gear, Tears, and Sky-Lines in ways you never thought possible as you square off against impossible odds. This pack features 60 challenges in four brand-new environments.
BioShock Infinite: Burial at Sea – Episode 1
On the eve of Rapture's fall from grace, Elizabeth enlists Booker DeWitt's services in locating a lost girl. Who is this girl Sally, what does Booker know of her supposed fate, and what is Elizabeth's connection to this mysterious child?
BioShock Infinite: Burial at Sea – Episode 2
See the world through the eyes of Elizabeth after the dramatic events of Burial at Sea - Episode One as she continues her journey through Rapture in an effort to rescue Sally. Explore new areas of Rapture built almost entirely from scratch in the BioShock Infinite engine.
As well as the instant bonus of four pieces of exclusive gear:
Machine Gun Damage Upgrade
Five Infusion bottles that upgrade abilities
Gold skin for both weapons
Pistol Damage Upgrade
Please note: If you own the Season Pass, to avoid being charged twice, you must access all content from within the in-game store and must not download this content from PlayStation®Store.
More Info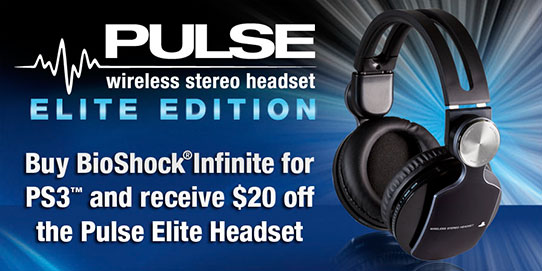 "If you're playing on the Playstation®3, there is a special mode designed by Irrational for use with the PULSE Elite Headset, which is one of the most immersive sound experiences I've ever heard, or perhaps more appropriately, felt."

–Colin Snyder, VICE/Motherboard

Check out your friends' trophy progress now! Sign in to see who's playing this game.
Sign In
PlayStation®Plus
Buy 3 Months
Plus Membership - $17.99. Just under $6/month.

Genre:

Shooter

Publisher:

2K Games

Available Platform:

PS3™

Release Date:

03.25.2013
Players:

1

Max Online Players:

0

3D Compatible:

No



"PlayStation" and the "PS" Family logo are registered trademarks of Sony Computer Entertainment Inc.

PS3 is a trademark of Sony Computer Entertainment Inc.
© 2002-2013 Take-Two Interactive Software' Inc. Developed by Irrational Games. BioShock' BioShock Infinite' BioShock Infinite: Industrial Revolution' Irrational Games' 2K Games and their respective logos are trademarks of Take-Two Interactive Software' Inc. All other trademarks are property of their respective owners.