MLG Pro Circuit Spring Championship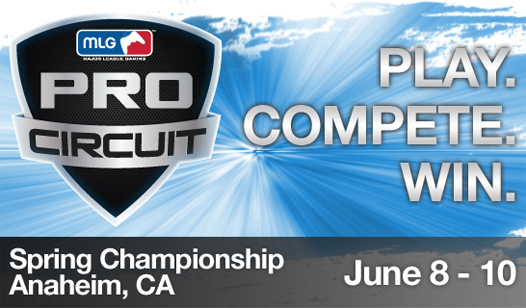 MLG is taking the Pro Circuit to the west coast this year for the Spring Championships! If you think you have top tier reactions and input timing, then you'll definitely want to make your way to the Anaheim Convention Center on June 8. You just might be able to score some serious cash in Mortal Kombat™, Soul Calibur® V, or King of Fighters XIII.
Even if you're not the competitive type, with just a spectator pass, you can take shelter from hot the California sun in the PlayStation® Compound. There, you can play great games on our awesome 10ft projector screen. This time around, we'll be featuring:
Starhawk™
Twisted Metal™
GT5
Mortal Kombat™
And of course, as always, we have amazing prizes to give away daily. You should definitely drop by for your chance to win a PS3™, PS Vita, PS 3D Display, Starhawk™ shirts, tons of games, and more! Get your competitor or spectator passes below to join in on the action.
Be sure to follow @HeyPlayStation on Twitter for updates.
What Else Is Happening