PlayStation® Academic Program
PlayStation® Academic Program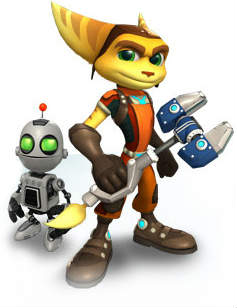 To address the rapidly evolving digital entertainment industry and the need for highly technical and creative skill initiatives, Sony Computer Entertainment (SCE) and Worldwide Studios (WWS) offer an academic program to champion the next generation of PlayStation-savvy creators! Our aim is to establish partnerships with select universities and academic institutions inspired by PlayStation® technologies as a critical part of their teaching curriculum. This is made possible by providing access to our development hardware and software and a variety of training initiatives to instil PlayStation® game development and production values.
For more information about the academic program available in your region, educators can send an expression of interest to:
applications@ps-edu.scedev.net. Only requests from qualified school representatives will be responded to, interested students should ask their teacher to submit the request.
Notice to user
Part of this web page access is made pursuant to the terms and conditions of contractual agreements with Sony Computer Entertainment Inc. or its subsidiaries.
Downloading of any software from this web site without a license constitutes copyright infringement. You could be liable for civil and criminal penalties if you download software on this web site without a license.
By downloading any software you are warranting that you are licensed to receive and use the software contained on this web site. If you are unsure whether you or your company is licensed, DO NOT DOWNLOAD any materials prior to contacting Sony Computer Entertainment.
IF YOU ARE NOT LICENSED TO USE THESE MATERIALS, DO NOT DOWNLOAD ANY SOFTWARE FROM THIS WEB SITE. SONY COMPUTER ENTERTAINMENT WILL PROSECUTE TO THE FULLEST EXTENT OF THE LAW ANY UNAUTHORIZED USE OF THIS WEB SITE.
All content, titles, publisher names, trademarks, artwork, and associated imagery are trademarks, registered trademarks or copyright material of their respective owners.
©2003 - 2013 Sony Computer Entertainment Inc. All rights reserved.