Management
President and CEO
Sony Computer Entertainment America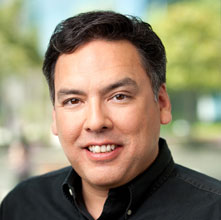 Shawn Layden
Shawn Layden is President and CEO of Sony Computer Entertainment America, responsible for leading the PlayStation® business in the United States, Canada and Latin America. Layden has more than 25 years of experience in the gaming, consumer electronics and digital entertainment industries, including 15 years at Sony Computer Entertainment (SCE) where he has held a variety of senior positions.
Most recently, Layden was Executive Vice President and Chief Operating Officer of Sony Network Entertainment International (SNEI), responsible for global marketing, sales and network retail operations for the Sony Entertainment Network platform services, including PlayStation®Network, Music Unlimited and Video Unlimited.
Layden was one of the founding members of SNEI, joining the company directly from SCE where he last held the position of President, Sony Computer Entertainment Japan. His 15 year career at Sony Computer Entertainment also included eight years at SCE's London Studio where he directed international software development. Layden joined Sony Corporation's corporate communications department in 1987 in Tokyo, Japan, and worked for several years as the communications assistant for Sony founder and Chairman, Akio Morita.
Layden graduated from the University of Notre Dame.