About SCEA
Sony Computer Entertainment America LLC (SCEA) is responsible for keeping PlayStation® growing and thriving in the United States, Canada and Latin America. Based in San Mateo, California, SCEA serves as headquarters for all North American operations and is a wholly owned subsidiary of Sony Corporation of America Inc.

We make advanced hardware that enables the most talented developers to produce vanguard titles and set new standards in interactive entertainment. Our goal is to make a family of products that completely changes the definition of home entertainment. It doesn't matter if you're a hard-core gamer whose thumb calluses can deflect machine gun fire or if you just love Blu-ray movies, PlayStation® entertainment products have something for you.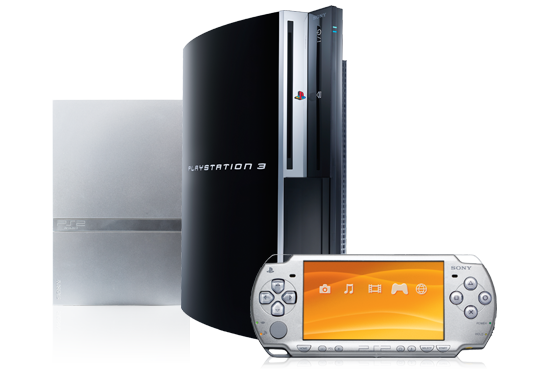 PlayStation® Story
Long before there was such a thing as affordable CD-ROM gaming or 3D polygonal graphics, Sony Computer Entertainment Inc. (SCEI) set the not-too-humble goal of creating a gaming platform that would become as pervasive as the VCR and change the industry forever.
Our Offices
San Mateo CA
San Diego CA
Santa Monica CA
Bend OR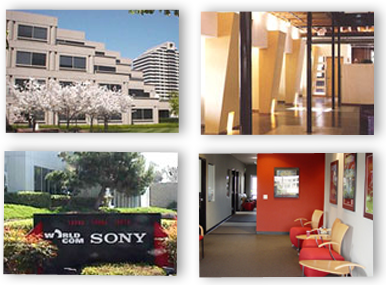 Motion Capture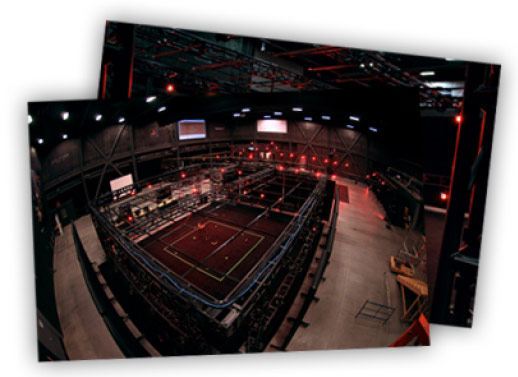 One of the most sophisticated Motion Capture studios in the world is nestled right in SCEA's San Diego campus. Vast as an aircraft hangar, the 120'x120' space is filled with 124 cameras and divided by a non-reflective, acoustic absorbing curtain that drapes from the 35ft ceiling. This high-tech partition enables the studio to offer the popular service of synchronous Motion Capture and audio recording.

With one side dedicated to multi person in game and stunt action, the other side is devoted to detailed facial and body capture with markers as small as 3mm. The walls are quilted with pillowed columns of soundproofing material that help to absorb the agonized screams of actors like Matt Delnegro and Mr. Nathan Drake himself, Nolan North. Audio is a huge part of gaming, and the actors are making sure their pixilated counterparts sound appropriately tortured while getting shot in the guts in games like Resistance 2, the SOCOM series, and God of War.