THE LAST OF US™:
Pre-Order for Survival!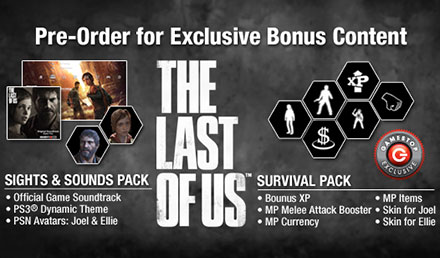 Pre-order The Last of Us™ from GameStop and get two BONUS DLC packs!
The Survival Pack
Your best chance of staying alive in brutal multiplayer matches, this pack contains:
Bonus experience points to give you a head start on your rivals.
A powerful multiplayer melee attack booster to pack a heavier punch in hand-to-hand combat.
In-game currency to buy boosters, customizable parts and other items to bolster your multiplayer characters.
Special customizable items for your multiplayer character.
Two bonus skins for Joel and Ellie – available once you've completed the single player game.
The Sights & Sounds Pack
Immerse yourself in a world reclaimed by nature with this pack containing:
A digital download of the game soundtrack, featuring original music by Academy Award winning composer Gustavo Santaolalla.
A PS3™ dynamic theme showing Joel and Ellie on their journey through a ravaged city.
Two exclusive PlayStation®Network avatars featuring Joel and Ellie in winter survival gear.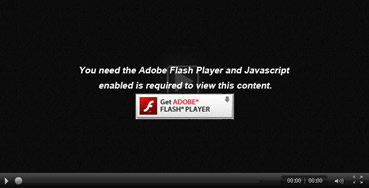 What Else Is Happening